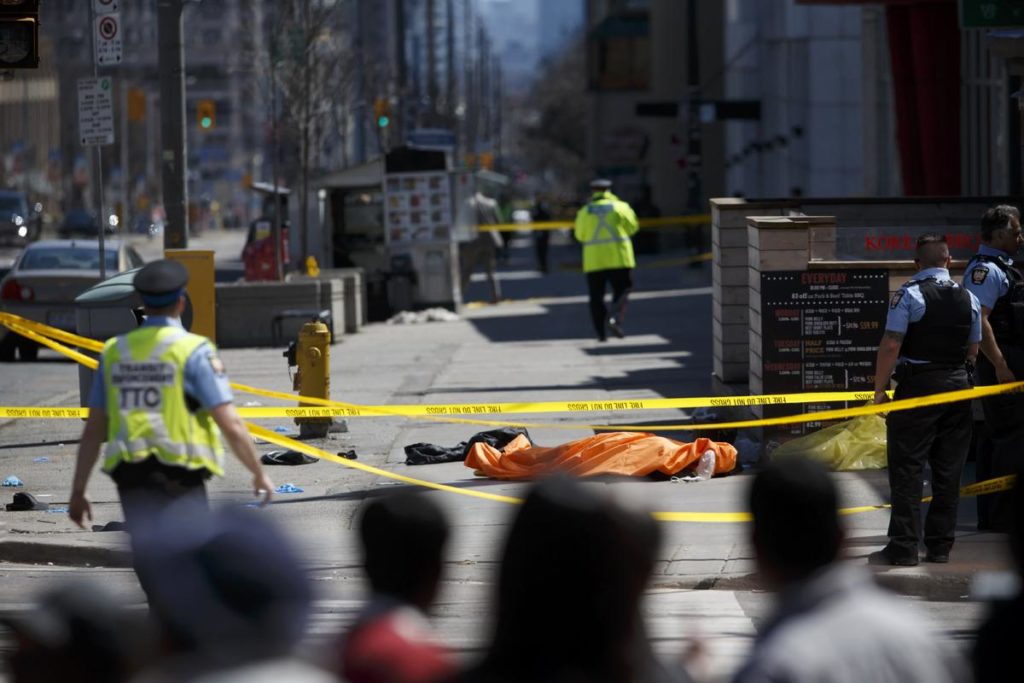 Canada – Canadian police arrested a driver after a van jumped a curb and struck several pedestrians in downtown Toronto Monday afternoon.
The white van mowed down at least eight pedestrians shortly before 1:30 p.m., the Toronto Police Department tweeted. The extent of their injuries was not immediately known.
The driver sped off after the crash but was arrested within minutes, cops said. It was not immediately known if the act was intentional.
Prime Minister Justin Trudeau declined to speculate about whether the incident was terror-related.
"Our hearts go out to anyone affected," Trudeau told reporters in Ottawa.
The incident comes as Cabinet members from the G7 countries are gathered in Toronto to discuss a number of international issues, including the battle against ISIS in Syria and Iraq.
ISIS has claimed responsibility for a number of similar van-ramming incidents in the past, including one at a Christmas market in Berlin in 2016 that left 12 people dead.