Attorny Damian Gomez to get PLP nomination in South Eleuthera.

Parliamentary Commissioner Errol Bethel could be commanded to Court
Eleuthera, Bahamas — Serious charges are being filed this morning against the Parliamentary Commissioner's office that can set the stage for a major election case before International Observers can begin to review the 2012 General Elections.
Attorney at Law and PLP candidate for South Eleuthera, Damien Gomez, has charged that a number of his constituents are being denied the right to vote after presenting documentation to representatives for the Commissioner on the island.
According to a letter dated February 6th, 2012 addressed to Parliamentary Commissioner, Errrol Bethel, Gomez charged, "I write formally to protest the abuses of the registration process in Central and South Eleuthera. I have received reports of my supporters being denied the opportunity to register as mandated by the Parliamentary Elections Act Cap 7. There are a number of persons who have supplied the officer deputized by the Administrator in Governors Harbour with copies of their mothers' passports, their birth certificates and national insurance cards and, in spite of this, they have been refused registration."
Gomez cited another incident where he has been informed how one Mr. Jimmy Stubbs, a handicapped individual, who presented a photo ID and some other documents was accepted by the same person deputized in Governors Harbour to register Mr. Stubbs, however he refused to walk down stairs where the voter was and photograph him in order to complete his registration.
The PLP candidate further charged that the same deputy, representing the Commissioner's office, however, visited persons in Savannah Sound in order to facilitate registration of voters there along with relatives and persons loyal to the Governing party.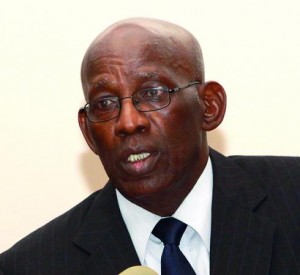 In his warning to the Commissioner, Gomez stated, "In the event you fail to intervene, and/or correct the malicious abuse of the Parliamentary Elections Act Cap 7 by persons who are being held out as your agents, we shall be forced to join you and the offending agent as Defendants to various claims for the Tort of misfeasance in Public Office. We are monitoring the situation and Writs of Summons will be issued on behalf of the victims of the abuse of power emanating from the administrators Office in Governors Harbour, Eleuthera should there be no improvement in their misconduct by the close of business on Tuesday, 7th February, 2012."
As the election season move into high gear, BP has additional information, which can suggest persons representing the commissioner's office across the country are playing out double standards.
In one case Bahamas Press can confirm the Commissioner's office has no filed passport, former voter's card, or birth certificate attached to the file of former MP for Carmichael Anthony 'Boozie' Rolle.
Rolle, we can report, walked into the Commissioner's office without presenting one piece of required documentation, and was registered by the Commissioner himself after representatives refused to process him.
A source in the office told us, after the former FNM MP raised eternal hell in the Commissioner's office, Bethel took him into his chambers and registered Rolle. Today our source confirms, nothing is attached to the former MP's file, who walked out with his spanking new voter's card.
Every attempt by BP to contact the Commissioner was fruitless.
We report yinner decide!