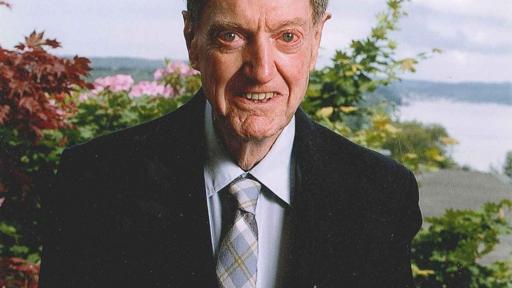 A Washington state man has left a fortune worth $187.6 million to charity, after spending his life keeping his wealth a secret by coupon clipping and riding the bus.
Jack MacDonald, who died at age 98 in September, left his fortune to Seattle Children's Hospital, the University of Washington School of Law and the Salvation Army. MacDonald's family says few people outside his immediate family knew he was wealthy.
"Our family has lived with the 'secret' of Jack's generous fortune for more than 40 years, all while being amazed at his frugal lifestyle and modest demeanor," said Regen Dennis, MacDonald's stepdaughter. "He was quirky and eccentric in many ways, and always stayed true to himself by acting on his convictions to do the most good with his wealth."
MacDonald, who worked as an attorney for three decades, was able to amass his wealth by investing money he inherited from his family. He had no biological children of his own and his wife, whom he married in 1971, died in 1999.