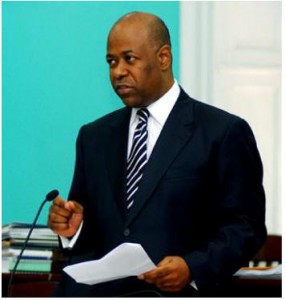 STATEMENT: The government of The Bahamas must explain how and why the Bahamas Investment Authority would compromise the integrity of the medical providers of The Bahamas and give the "go ahead" for the establishment of a drug rehabilitation centre in The Bahamas to a physician who recently surrendered his Florida physician's license because of ethical violations.
When this matter was raised in the House of Assembly yesterday the Minister of Health said he knew nothing about it but subsequently conceded that conditional approval has been granted by the National Economic Council.
The physician in question is Dr. Marc Puelo. He has been given approval for establishment of Ibocure, a drug rehabilitation facility in Nassau offering a drug called Ibogaine.  The drug does not have the approval of the Federal Drug Administration (FDA) in the United States.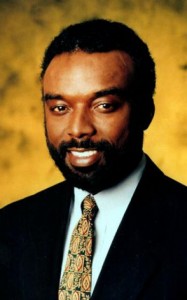 Several years ago the Florida Medical Board discovered that the physician purchased prescription drugs from a pharmaceutical manufacturer.  "The Physician entered into a contract for the purchase of prescription drugs for the use on the physician's patients for a discounted price which prohibits the reselling and distributing of the prescription drugs.  The physician failed to obtain the required permits prior to selling the prescription drugs as a drug wholesaler and to other wholesale distribution."
The Florida medical board accepted the voluntary surrender of Dr. Marc Puelo physician's license to practice medicine in the state of Florida in lieu of further administrative action.  Dr. Puelo agreed to never reapply for a license to practice medicine in the state of Florida.
Both the Minister of Health and the Minister of Tourism must give a clear an unequivocal explanation on why they have supported the granting of this license application.
According to the Tribune, The Minister of Tourism the Hon. Vincent Vanderpool Wallace said, 'his office has very much been a part of the development of Ibocure's movement into The Bahamas as a medical tourism provider."
The Minister of Tourism also said that his ministry will play a promotional role. It is absurd for the Ministry of Tourism to spend tax dollars promoting a physician who cannot get a license in his own state or promote a product that has yet to obtain approval from the FDA.
Something is clearly wrong here.  How could Dr.Puelo get approval from the Cabinet of The Bahamas or agencies within the Bahamas Government? Was this matter discussed and did it receive support from the Bahamas Medical Association?
This is not the direction we should be headed if we wish to introduce Medical Tourism.  The fact is that the Minister of Tourism should work with local physicians and medical providers to develop a sustainable medical tourism program.