Letter to the Editor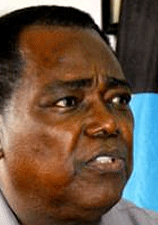 Dear Editor,
I was not surprised to see C. B. Moss come from nowhere to defend Louis Bacon, the BNT and his coalition to protect Clifton Bay.
What was strange in this new love affair was the fact that Bacon and the BNT managing all this were not anywhere on Moss' side when he stood with others to protect Clifton for generations to come.
In fact, Moss fought and publicly demonstrated against the Bahamas National Trust and its members who argued on behalf of the Ingraham government's efforts to sell Clifton and turn it into a gated community 14 years ago.
I must now ask myself if Moss has a conscience? Does he remember Bell Island and that rape of the environment there with the blessings of the BNT?
Where was Moss' tongue to protect the destruction of the environment at Kamalamae Cay? Or better yet at Saunders Beach?
Someone must ask C. B. Moss, has the devil bought him out too?
Signed,
Karen Sands