Man stabbed to death his 72-year-old female relative on the Sabbath! LORD IN YOUR MERCY HEAR OUR PRAYERS!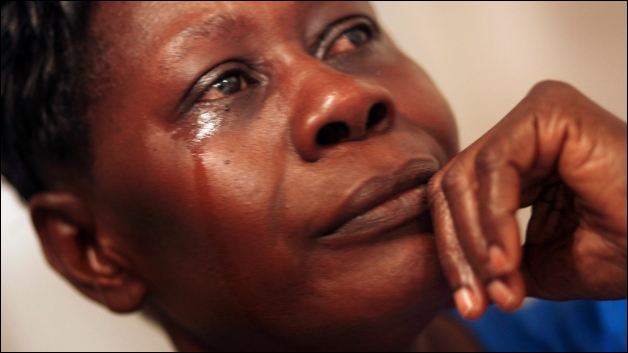 Someone must know why 23-year-old GB resident Joshua Bullard was murdered last night!
Nassau, Bahamas — We can now confirm that there were two homicides last night.
BP can report the first incident occurred when a 31-year male relative stabbed to death a 72-year old woman. The incident of violence occurred on Saturday evening
According to reports, around 8:20pm, police receive a report of a stabbing incident at a Greenway Drive home, off Mermaid Boulevard.
Responding officers arrived on the scene moments later where they found the lifeless body of the victim with multiple stab wounds about her body.
The suspect who resides at the home with the victim was arrested in connection with this matter. We are not certain if it was drugs or metal illness, but we are sure something serious went wrong. The suspect was taken in without incident.
Meanwhile as the long holiday continued residents on the island of Grand Bahama experienced a homicide there.
Police we know are still searching for the person(s) responsible for a shooting incident that has left a man dead.
Bahamas Press has identified the victim as 23-year-old Joshua Bullard.
The incident reportedly occurred shortly after 8:00pm on last night; police received information of gunshots being heard in the area. Officers responded and met a male lying on the ground in front of a resident on Fawcett Lane, clad in black trousers and white shirt with multiple gunshot wounds about the body.
With the most fatal shots to his upper body. EMS personnel responded to the scene and announced the victim dead.
This is Grand Bahama's fifth Homicide for the year 2013.
Police are actively investigating this matter and are appealing to the general public, anyone with information that can assist the police in their investigation are asked to contact them at telephone numbers 350-3107/8, 911/919 or call your nearest police station. We know the suspects now on the run is sleep or hiding out in some neighbourhood near you. If you see something – PLEASE – for the sake of peace in the nation report it!
We report yinner decide!