Aviation Authority shouts down airline and suspended four pilots at LPIA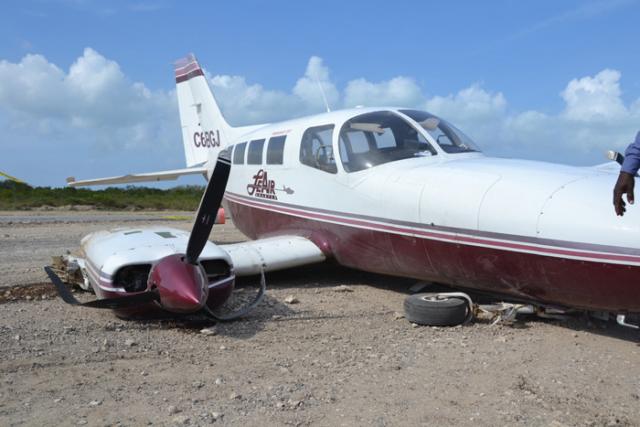 Nassau, Bahamas — Is it permissible for the pilot to do what he did in Mayaguana when those members of the Collie family died? He could have made that decision, however, when something as serious as death occurs, he is answerable to the law.
Bahamas Press today examines what really happened in Mayaguana following the tragic loss of lives. We understand the pilot landed in the dark under the headlights of two vehicles, a common practice in the Bahamas for the ages.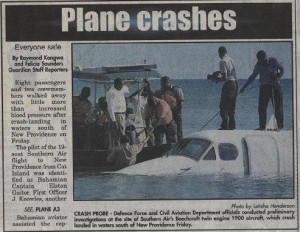 According to a professional pilot, the tragedy in Mayaguana has nothing to do with lighting, but everything to do with the condition of the runway.
According to the pilot, there is no way lights would have been a factor, but what is really needed is an inspection to examine what did the condition of the runway have to do with the accident following the landing.
A team from the FAA is in town and from what we gather at Bahamas Press rapid changes are taking place across the aviation sector.
Since the FAA arrival, four pilots at Southern Air have had their licenses suspended.
BP's investigative team can confirm the pilots were all found to be flying with less fuel than what the regulation call for.
We recall similar infractions occurred with Southern Air following that South Beach crash several years ago.
Bahamas Press can also confirm that this week aviation authorities grounded the entire fleet of Pineapple Air. We have no word as to what occurred there.
What is indeed clear in all of this is the question; How safe is flying in the Bahamas and to what extent are pilots staying accountable to the public?
Bahamians know of air crashes well. We remember the 8 who crashed in the lake after weight became a factor and perhaps lack of inspection on a faulty aircraft. We know of the developments leading up to the Chalkes crash. Both incidents have left the question: What have we learned?
The Aviation industry across the country is growing. The Bahamas is seeking to control its airspace along with that. Question is – what are we doing about standards?
We report yinner decide.