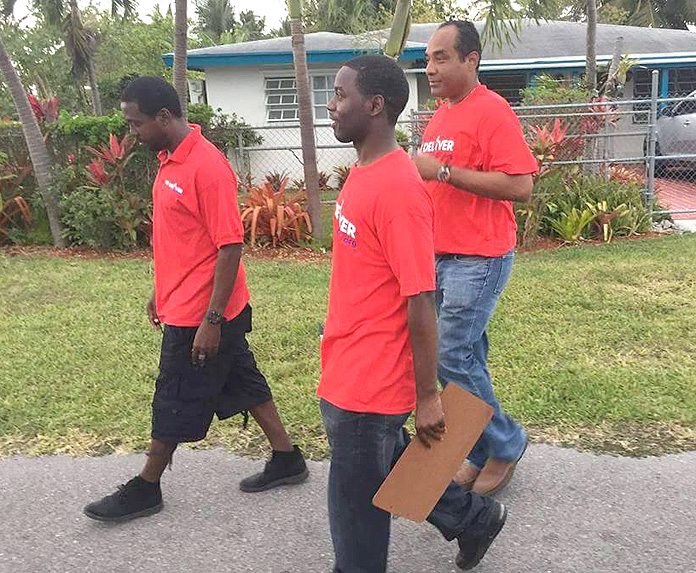 STATEMENT
BY PLP NATIONAL CHAIRMAN BRADLEY B. ROBERTS
FOR IMMEDIATE RELEASE
11TH SEPTEMBER 2017
WHAT IS THE STATUS OF THE MINISTER FOR THE ENVIRONMENT AND HOUSING?
Many persons have recently enquired and commented on social media and in casual conversation about the noticeable absence of the Honourable Member of Parliament for Marathon and Minister of The Environment and Housing, the Hon. Romauld Ferreira.
My general response was "I do not know" but today I was asked to comment on a story published in today's edition of the Punch on the health status and general performance capacity of the Minister. My response was that the story could not be true as Prime Minister Dr. Hubert Minnis promised that his Government would be open, honest and transparent with the Bahamian people.
If a senior public official at the level of a Cabinet Minister and Member of Parliament is incapacitated, unfit for duty or has to take a leave of absence, the Prime Minister is duty bound to immediately inform the public. In some quarters, Prime Minister Minnis is already being accused of a cover up, a breach of public trust and is trying to sweep an unsavory development under the proverbial carpet through evasion and deflection.
In that regard I call on Prime Minister Minnis to come clean and be open and frank with Bahamians on the standing and status of his Minister of the Environment and Housing and to put all speculations and rumor mongering to rest. Dr. Minnis is reminded that the government is a public institution and its stewards are answerable to the people.
The Prime Minister owes that much to the Bahamian people.