Minnis takes FNM from Bay Street and PAPA DEM!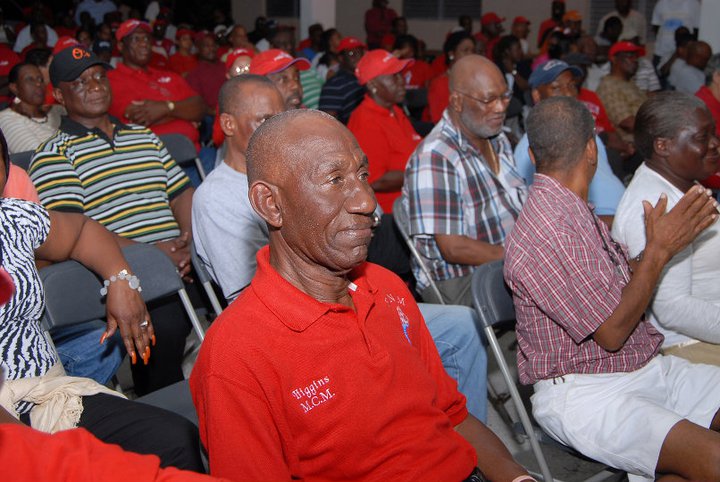 Nassau, Bahamas – The FNM just might have to raise money the old fashioned way – by selling fried fish, conch fritters and setting up persons along the street corners in order to raise money for the upcoming General Elections as the FNM is saddled with bills.
Bahamas Press has learned the White Knights have discontinued their support of the party after the most "busted" convention, which has left the organization in confusion and at war.
BP warned FNMs not to enter the civil war, as it will catch the party off guard for a general election and it will not heal in time for an election fight.
Since Dr. Minnis has returned as leader following the convention, senior members of the Finance Committee of the Party have all resigned and will refuse to raise one dime for Minnis and crew.
Brent and Craig Symonette, Geoffery Johnstone, Sir Durward Knowles, Cedric Saunders and Lynn Holowesko have all called it quits on Minnis after Hubert Ingraham could not gather more than 35 delegates to support his return.
But all is not lost with Roc Wit Doc. He has, we can report, big money from the Hedge Fund Billionaire deep out of New York to war against the PLP. The Billionaire has committed more than $35 million dollars for Minnis to buy the Bahamian elections from the PLP. But there is one problem.
The billionaire could now be investigated by the American authorities after it was learned that Millions were wired to the Bahamas for political exercises, when the funds were supposed to be tax write-offs for environmental efforts.
One contract entered into by the billionaire to destabilize the Bahamas was to the tune of $1.8 million paid into a Turks and Caicos bank account for one of the men caught negotiating with a former FNM Senator who has since resigned.
We report yinner decide!