Workers on Acklins left STRANDED and Abandoned after waiting 7 hours on pay and traveling 65 miles to Government Office for three months pay!!!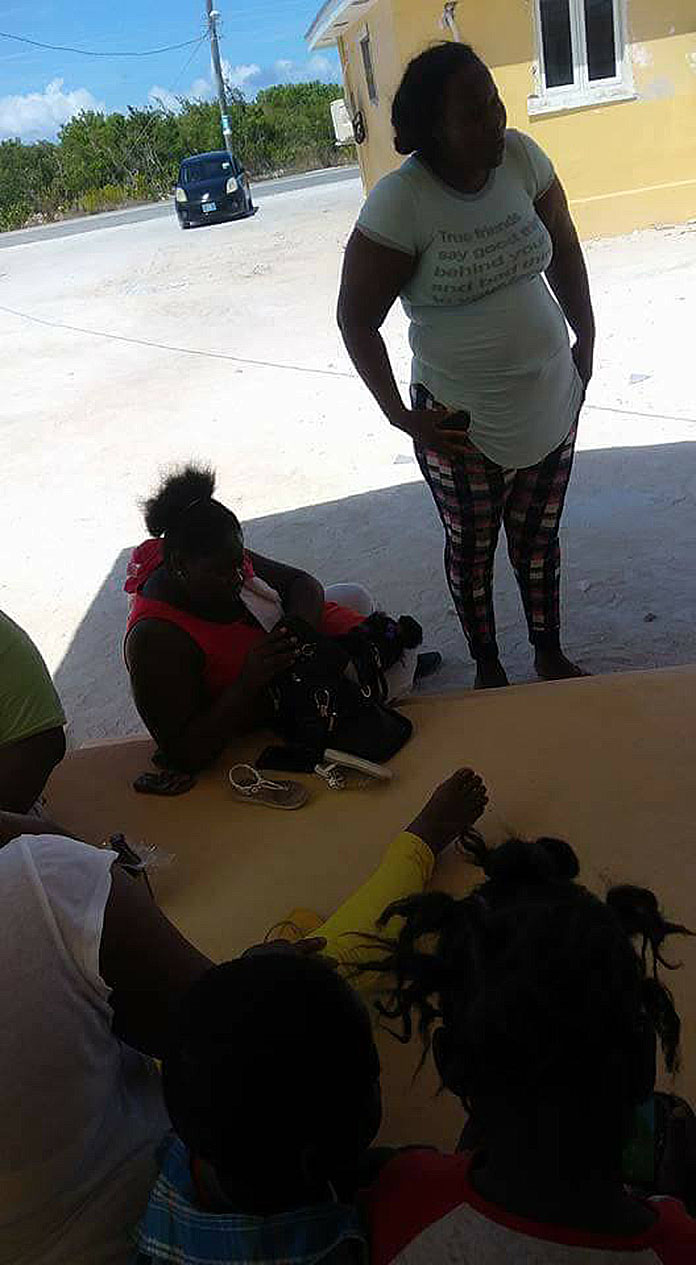 Salina Point, Acklins – You really must begin to ask yourselves who is really for the people these days because clearly a government who believes in and supports their own would not mistreat them so?
Live shots are coming into BP from the community of Acklins where some residents of Salina Point enrolled in the Job Empowerment Programme cannot get paid. Imagine that!
We can find money for a $150,000 expensive government vehicle to drive up in the bush. We can find funds to buy a hotel then give away to Sarkis. And we can find money to buy an old building from a sitting Cabinet Minister. We found $2 million to throw sand on a beach and another $300,000 to build a 'terlet'. But the people in Salina Point cannot get their minimum wage cheques after three months on the job – and traveling 65 miles to the Commissioner's Office – how cruel! Look how they treating Bahamians!
Bahamas Press believes this act of castigation, hate and bastardization of Bahamians must end! When will someone begin to treat Bahamians with respect in their own place!
Imagine that Foreigners could get work permit and big salaries while da poor and the weak cannot get their minimum wage cheques and not one damn media house would give coverage to dem!
Yinner could pay and announce loudly how the Insurance Company ain't get their money and made sure they got paid the next day but Bahamians get dirt thrown on dem and not one word!
We really getting tired a yinner nah!
We report yinner decide!