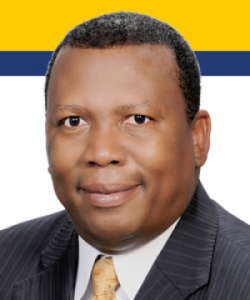 Could Christie be punishing Picewell for his support to BJ for Leader?
Dear Editor,
Progressive Liberal Party (PLP) Member of Parliament for Mangrove Cay and South Andros Picewell Forbes is probably wondering why he has fallen into the bad grace of his leader Prime Minister Perry G. Christie. Forbes, who is currently serving in his second term in the House of Assembly, has not been appointed to the Cabinet or any of the government boards.
He has been relegated to the backbench of the governing party's parliamentary caucus. This intriguing development was not missed by Free National Movement (FNM) Chairman Charles Maynard, who questioned the absence of the South Andros member of Parliament in any of the appointments. Maynard even wondered if Forbes was being punished by Christie. I think that the FNM chairman may be on to something here.
Every last one of the PLP members of Parliament, except Forbes, are either serving in the Cabinet or on a board. Unsuccessful PLP candidates such as Senators Tanisha Tynes, Julian Russell, Alex Storr, Jerome Gomez, Gary Sawyer, Frank Smith and Clay Sweeting have been appointed to government boards.
Sweeting has been appointed vice-chairman of the Bahamas Agriculture and Industrial Corporation (BAIC). Mount Moriah Member of Parliament Arnold Forbes is the chairman. Smith has been made chairman of the Public Hospitals Authority Board; Tynes is chairman of the Hotel Licensing Board; Sawyer has been appointed chairman of  the Air Transport Advisory Board; Gomez is chairman of  Nassau Flight Services; Russell is chairman of the Hotel Corporation and Alex Storr heads the Mortgage Corporation.
Interestingly, many of the board appointees figured prominently in past PLP governments, especially during the eighties and early nineties. For example, Franklyn Wilson, Valentino Grimes and Philip Galanis have all been appointed to boards by the governing party. Wilson heads the Bahamas National Commission for UNESCO; Galanis heads the Bahamas Trade Commission and Grimes heads Bahamasair Holdings Limited.
Like Maynard and many FNM supporters, I thought that Christie would have at least given the chairmanship post at the Broadcasting Corporation of The Bahamas (BCB) to Forbes, seeing that he is a journalist by profession. Instead, that post has been given to the Reverend William Thompson. One Louis Hancell has been appointed to the vice chairmanship position at the BCB.
I think that Forbes and the BCB would have been a match made in heaven. What must surely raise the ire of Forbes and his supporters is the fact that many of his parliamentary colleagues are serving in their first term in the House of Assembly and the Senate. Yet Christie has placed more confidence in them than in the South Andros representative, who has been in the House of Assembly since May, 2007.
Political new comers such as Members of Parliament Greg Moss (Marco City); Dr. Michael Darville (Pineridge), Dion Smith (Nassau Village); Dr. Kendal Major (Garden Hills) and Senator Cherly Bazard have all been appointed to key positions in the fledgling Christie regime. Both Smith and Major serve as the speakers of the House; while Moss heads the National Insurance Board; Darville, of course, is the minister for Grand Bahama and Bazard has been named chairman of the Compliance Commission.
Also, newcomers such as Dr. Andre Rollins (Fort Charlotte) and Renward Wells (Bamboo Town) have been given important positions by the prime minister. Rollins heads the Gaming Board and Well is parliamentary secretary in the Ministry of Works and Urban Development. Interestingly, both of these men were leaders of the now defunct National Development Party. Rollins had even contested the 2010 by-election in Elizabeth as an NDP candidate. Yet these two johnny-come-latelies to the PLP are serving in prominent positions, while Forbes languishes as a parliamentary backbencher.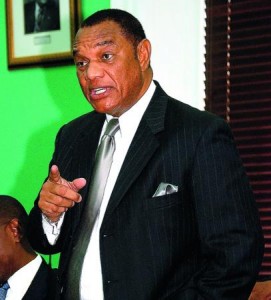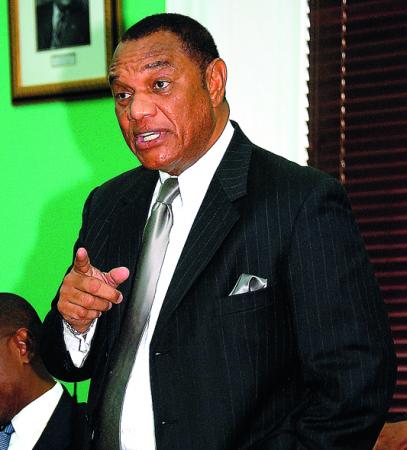 By virtue of his seniority, Forbes should have at least been appointed to the Cabinet. But I believe that his absence from any of these board appointments is a calculated move on the part of the hierarchy of the governing PLP. To put it bluntly, Forbes has been slighted by the prime minister. And this isn't the first time that this has happened to the South Andros representative.
A few years back, a former PLP parliamentarian, who, by the way, has also been appointed to a board, was openly campaigning in South Andros. He was seeking to get the PLP nomination to run in that area, notwithstanding the fact that that area already had a sitting PLP representative. He had evidently heard of Forbes' much publicized financial difficulties and wanted to take advantage of the situation.
It was also rumored in the press that the PLP was seriously considering on dropping Forbes from its ticket. Much to his relief, Christie went to South Andros and publicly endorsed his candidacy. But this was weeks after the political drama had began.
What took Christie so long anyway? For what it's worth, Forbes made a strategic blunder in allowing Christie and others to lure him away from his lucrative career in broadcasting to enter into the cut-throat world of Bahamian politics.
When it was being rumored in the press prior to 2007 that Forbes was being courted by the PLP to run on its ticket, he was considered by many political analysts to be a future star in the PLP. But obviously that has not transpired. His decision to enter front-line politics has probably set him back five, six or even ten years, from a financial standpoint. He should have never left his good paying job at ZNS.
Personally, the only sensible course of action for Forbes to take is to severe his ties with the PLP and Christie and get a job at one of the radio stations such as Guardian Radio or one of the radio stations of Mrs. Eileen Dupuch Carron. Media personalities such as Ortland Bodie, Darrell Miller and Chrissy "Love" Thompson are all thriving in the radio talk show industry.
Why stay with a political organization whose leadership seems hell-bent on embarrassing you at every given opportunity? Forbes must come to grips with the fact that the prime minister has no confidence in him and probably doesn't even want him to be a part of his party. The rumors about the PLP plotting to dump him in the lead up to the 2012 General Elections were probably true after all. This latest saga only serves to reinforce my suspicions. Forbes should cut his losses and leave the PLP. There is no future for him in that party.
Looking back in hindsight, he is probably regretting that he did not take that six figure job at the Utilities Regulation and Competition Authority (URCA) from the then FNM government. He probably thought that his fidelity to the PLP would have been rewarded by the prime minister (Christie). So far, he has been dead wrong. Judging from the shoddy manner in which he has been treated, he should have taken the URCA job.
Perhaps, he is being punished by Christie for contemplating on leaving the PLP for the URCA job. I don't know for sure. But I believe that Christie no longer wants him to be a part of the PLP. This latest snub by the leader of the PLP should serve as an indication to Forbes that he is no longer wanted by Christie. He should pack up his georgie bundle and leave the party.
For what it's worth, though, Forbes deserves better from the prime minister and the PLP. If Christie could treat his own like this, what would he do to a political opponent? Just a thought to ponder!

Sign,
Kevin Evans