<<< New Acting Commissioner of Police, Ellison Greenslade, begins massive cleanup of the RBPF.
Nassau, Bahamas — An American journalist once told the writers of Bahamas Press, why are you all so upset when members of the media attempt to hide, spin, cover or deflect stories? Your job – she advised – is to report the news as you see it, and it is for the readers to decide upon and analyze your information. So don't blow a fuse she added.
Notwithstanding these words of wisdom, we at BP are continually appalled with the way in which members of the WUTLESS MEDIA in the Bahamas fail wretchedly when discharging their responsibility on behalf of the public.
We were indeed outraged today when we saw members of the WUTLESS MEDIA crowd, with microphones in hand, the HIGH COMMAND of the Royal Bahamas Police Force on Monday and still fail to ask the right questions. They were with our boy, Ellison Greenslade, as he launched a new tactical division of the Force.
Members of the WUTLESS Media also had the chance to interview Hulan Hanna on Monday. He was at another location in Nassau talking to the media about residents and their safety. The press later carried what the police are doing, and what they [police] will do to protect citizens.
However, despite all this, not one member of the WUTLESS MEDIA asked the top brass of the Force how is it one of its own has ended up on the wrong side of the law.
NOT ONE reporter had the guts or the gall to question the Acting Commissioner on this. Why was Inspector Kevin Mortimer, Officer in Charge of Bimini, escorted off the island under heavy guard by the DEU on Friday evening around 6pm? Not one member of the media asked the new Acting Commissioner if this did indeed happen or what were the concerns here by the HIGH COMMAND having one of their own arrested.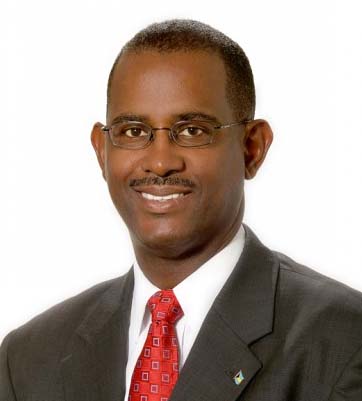 This is the kind of WUTLESSNESS, which cuts to the grain between BP and members of the WUTLESS MEDIA. They are all over the place profiling while at the same time; they are falling down on the job miserably! Journalists are to probe, ASK QUESTIONS and snuff out answers. NO question is a dumb question. And if you have no backbone, then GET THE HELL OUT OF THE MEDIA BUSINESS!
We at Bahamas Press have several questions for the HIGH COMMAND OF THE ROYAL BAHAMAS POLICE FORCE.
Where is Andre Birbal's and his investigation?
Where is Madison Pugh's investigation, which caused officers to fly to the US?
Why was Inspector Kevin Mortimer, Officer in Charge on Bimini, apprehended and brought to the capital by members of the DEU?
Let's see if anyone will answer these questions.
We Need Change!