People who destroy the assets of citizens should be punished! WILL NOW Dr.
HUbert Minnis begin the practice of CORRUPTION by INTERFERING WITH THE COURTS!?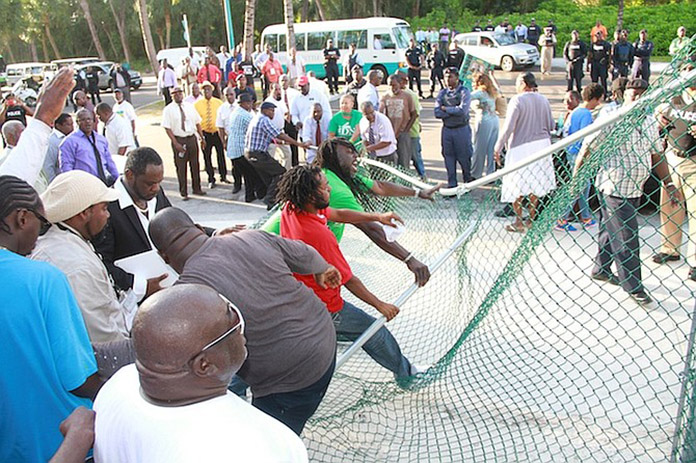 Nassau – With the entire legal profession and country following the comments of the Cabbage Beach protestors, one must wonder why they would want Prime Minister Dr. Hubert Minnis to practice corruption?
The group came out this week, claiming that they have been abandoned by the PM who told them, when elected as Prime Minister, he would expunge their criminal records.
No Prime Minister has the right to meddle in the affairs of the courts. In fact, for the PM, through his Attorney General, to do so, it must be seen as the deepest form of CORRUPTION. In the case of the Cabbage Beach Protestors, damage was committed on private property. And those held responsible should stand trial and, if found guilty, be punished for their actions. NO CITIZEN has the right to destroy another's asset and then come in the press to demand exemption from punishment!? WHAT IS THIS? NO ONE IS ABOVE THE LAW INCLUDING THE PM!
PM Minnis promised the Bahamian people to do away with corruption in every form. Why now do those who have been afoul of the law want him to do just that- PRACTICE AN ACT OF CORRUPTION and undermine justice in this town?
You gatta wonder where will this end? Will the PM then expunge the criminal conviction of John "Mr. Bullets" Bostwick?
We report yinner decide!