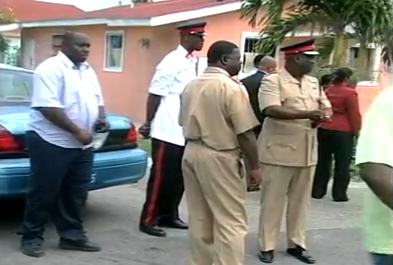 Bahamas Press was called to the Rock Crusher road area last night as a bloody door in the area told the story to the scene of a violent domestic dispute.
Residents in the area who line the street of the community tell us the dead is a husband in his twenties, Sylvin Lewis.
A domestic dispute erupted in the peaceful home around 10 pm neighbours tell us and as a violent struggle began. Residents say a man could be heard screaming a death roar as his wife stabbed him to death.
"I don't know what happened," one resident told us who appeared visibly shaken after the incident. We are told the wife, Marsha Lewis, was taken into custody shortly after the ordeal and transported to the CDU.
This latest incident raises the murder count to 127 since 2009 or the 39th for the year.