<<< Obie 'Snitch' Wilchcombe. File photo.
Click to listen as Obie 'Snitch' Wilchcombe attacks the PLP leadership on Jones & Co.
Part 2 of Jones Interview with Obie 'SNITCH' Wilchcombe

Nassau, Bahamas — The bearer of sour grapes was told to BE BRAVE and stop whining as he attacked Christie on Jones and Co this afternoon.
Host Wendall Jones sat with defeated candidate of the PLP, Obiediah Hercules Wilchcombe, after his good cut-you-know-what for the Deputy Leader post of the PLP. 'Da Snitch' could be heard telling Love 97 radio audience the PLP and its leader is 'weak and indecisive'. His comments came just days after the PLP's National Convention where Party leader, Perry Gladstone Christie, was returned to power by a 84% blowout voting block. Voters rejected 'Da SNITCH' along with his close friend Glenys Hanna-Martin in other races.
Wilchcombe called Christie 'indecisive and weak' but forgot  just one week ago how his campaign had posted a banner at the PLP prayer breakfast with Christie and himself along with the words, "The Winning Team". However, in an about face, 'DA SNITCH' attacked the leader of the PLP and began praising Hubert Ingraham. WHAT IS THIS!?
Wilchcombe contended that Hubert is a strong and better leader [than Christie] as he continued his dastard attack on Christie. He argued that the FNM is stable noting that the PLP needs to begin to speak with one voice. Could 'Da SNITCH' be suggesting that the PLP is unstable after he was rejected? Could it be that since Convention has rejected him, he is prepared to gun the party along with Christie at all cost? OBIE HAS GONE MAD!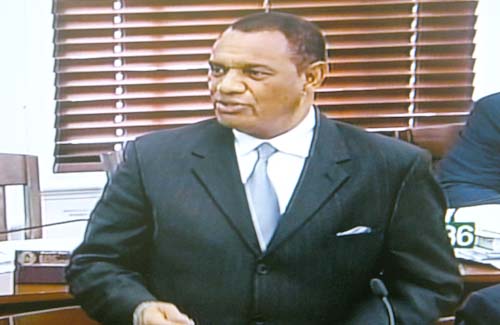 Wilchcombe added PLPs made a mistake by not re-electing Hanna-Martin as Chairman of the Party, and we know why. He questioned where is the PLP taking the people and further added how the PLP has never defined its vision in the last Christie administration.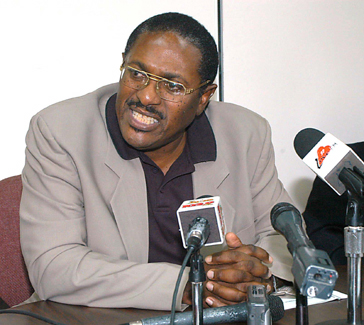 How could Wilchcombe make such comments only hours before calling the Party to unite? Could it now be the case where 'Da Snitch' is ready to 'takeout' the PLP at all cost?
Here's the man who said he was the last to sit at the feet of Sir Lynden. Here's the man who said he was the only candidate in the race, which served in the Christie Cabinet. Here's the man who hoisted a huge poster of him and Christie one week ago and penned the words, "The Winning Team". And most importantly, here's a man we now see as  holding sour grapes who is now 'punch drunk' and bitter with the PLP!
We know him as 'Da Snitch'! And we say to Wilchcombe only Bahamas Press has license to attack Christie! Back off or we will come and see you! Christie is the UNDISPUTED LEADER OF THE PLP! DAMN SNITCH!