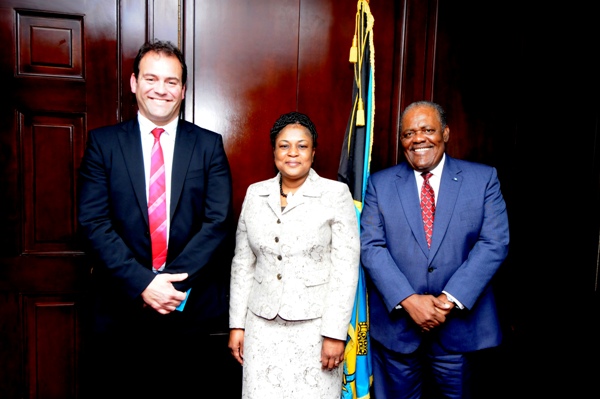 Prime Minister Hubert Ingraham welcomes Simon Deacy, facilitator for the Witness Care Conference and Mrs. Vinette Graham-Allen, director of Public Prosecutions during a courtesy call on Wednesday, February 9 at the Office of the Prime Minister on Cable Beach.
The conference is designed to address the "gaps" and "inefficiencies" in the criminal justice system and to bring together all partners and affiliated interest groups to view the system from the perspective of victims and witnesses.
Pictured from left: Mr. Deacy Mrs. Graham-Allen and Prime Minister Ingraham.