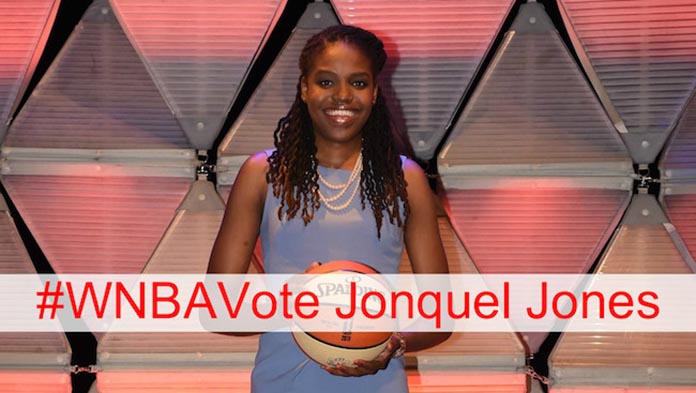 The Verizon WNBA All-Star 2017 match will take place on July 22nd in Seattle, Washington, and will be broadcast on ABC at 3:30pm. Voting presented by Verizon, is underway and Bahamians and fans of Jonquel Jones are encouraged to vote to help get her there.
The video above was released by her team the Connecticut Sun and features Jonquel with two of her teammates to encourage voting.
"Its time to get in formation!" said Jonquel on her Facebook page. "This season has been great so far and while I'm never the one to boast, I'm playing at an All-Star level! The thing is I only become an All Star with your help!"
"Post a status with the hashtag #WNBAVOTE Jonquel Jones , to send me to the all star game! You can vote 10 times a day but each vote must have my name once! Please 242 I need y'all. Likes DO NOT count as votes so post a status if you want your girl in this year's all star game! Let's shoot for 10 status' a day. Share it as well to get the word around!"
Let's get JJ to the 2017 WNBA All-Star Game in Seattle. Share the WNBA All-Star Voting hashtag #WNBAVote Jonquel Jones on social media.
On Twitter: Tweet, retweet or reply with "Jonquel Jones" or her Twitter handle, @jus242 along with the hashtag #WNBAVOTE.
On Facebook: Make a public post on your personal Facebook account, or comment on another's public Facebook post "Jonquel Jones" along with the hashtag #WNBAVOTE.