The young female voter showed maturity and walked away from what could have been another violent episode in the country….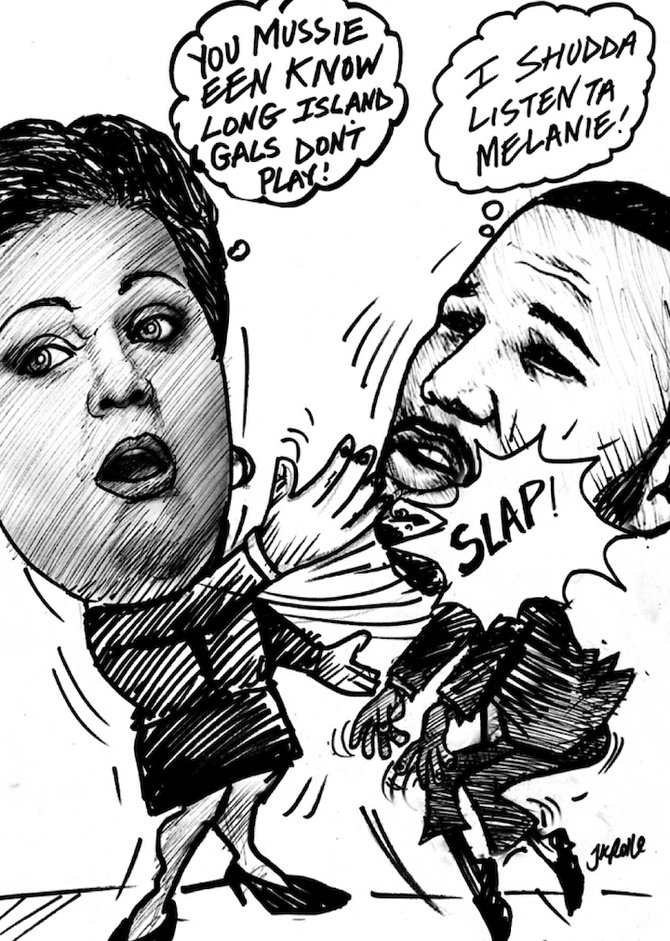 Nassau, Bahamas — A big near fight almost erupted at the FMN mass fair this afternoon, where deputy leader Loretta Butler-Turner erupted into a row with a young woman at the fair.
Today thousands of young persons descended at R. M Bailey Park in a display of unity and support for the organization.
But while thousands flocked the grounds like the International Fair of the year, a near fight almost erupted between a young woman and the FNM Deputy Leader.
BP had just landed on the ground at the event when suddenly all we could hear was 'one-ton pound words' coming from behind a tent.
As BP drew closer, there was the FNM Deputy Leader and a young woman going at it in words.
The young lady behaved like a lady, calmly and in a dignified manner, refusing to follow the MP for Long Island who, by this time, was about to lift the five fingers of death on the woman. You would remember the same was done to PLP MP for Fort Charlotte.
Observers on the scene noted, "Boy, had that been the wrong woman 'Big Sexy' was talking to, they would a been on the floor scraping for rocks and bottle. Imagine that an MP for Long Island in big fight with a young female voter and hardcore supporter of the Party. WHAT A DISGRACE!"
One woman witnessing the scene also added, "Boy, I ga tell ya dis, if dat was me, someone was ga be airlift off this park – and 18 people would've had to carry dem."
What in da hell is dis? BP IS LIVE!