T
hi

ef caught in the the graveyard near the lake?
Nassau, Bahamas — Everybody is getting robbed these days and from the looks of things the dead and the managers of the dead are also victims.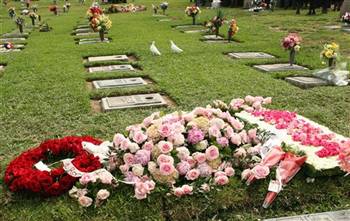 A cemetery owner is the latest to get the shock of his life when he discovered more than one hundred and fifty thousand [$150,000] had been ripped off from his business and never made its way to the bank.
It's UNBELIEVABLE!
The discovery could open a massive investigation by police as the probe surrounds a now terminated female employee.
Bahamas Press has leant the manager at the cemetery – for months over  – failed to make regular deposits into the cemetery's bank accounts. However, it is alleged the manager gathered weekly sales of cash and cheques and loaded the funds into her bank account.
Accountants associated with the operations uncovered the crime just days before May 7th General Elections. What is this?
The culprit went into hiding following the discovery by accountants and had to tell her husband of her crime. The upstanding husband is connected to a prominent Bahamian. One of the major shareholders of the cemetery was once a PLP MP, and shares in the company are connected with some powerful FNMs, one of whom now has a seat on the Supreme Court bench!
Sources tell us if the suspect fails to pay the funds back immediately, she could end up facing prison as the senior member of the court we are told has already gotten word of the inside raid.
Boy we tell ya, If you don't laugh you will cry!
Thief in the Post Office…
Nassau, Bahamas — Bahamas Press is calling for an investigation to commence at the Postal Service where our own investigations revealed some hands could be heavy at the service.
Complaints have come into BP where a victim reports she was charged double for a postal service this week.
BP will be kind and advise the Postmaster General to set up your own sting and see what we are saying.
When you have people who could shake down a pensioner at a desk, you know something must be wrong with that picture.

We ga report, yinner better decide!