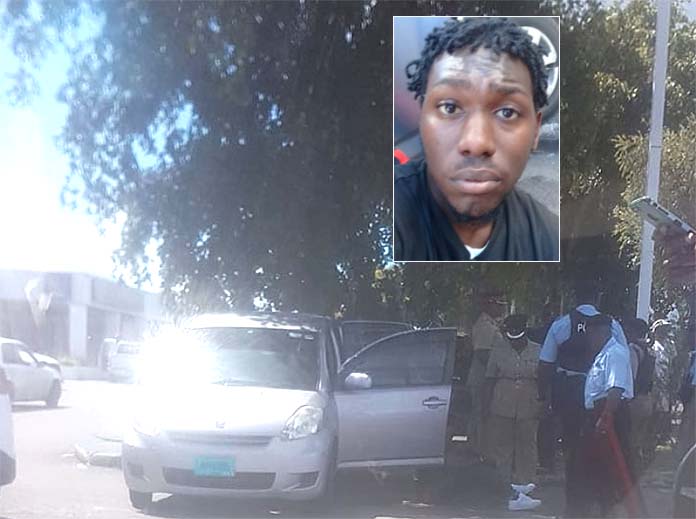 Nassau – We have breaking news happen now inside the RBC on Prince Charles Drive where a man has been shot by police.
A would-be robber is now on the ground and awaiting ambulance after he grabbed a bag from a victim at the bank. His accomplice break off running and left the getaway vehicle.
Police are on the scene.