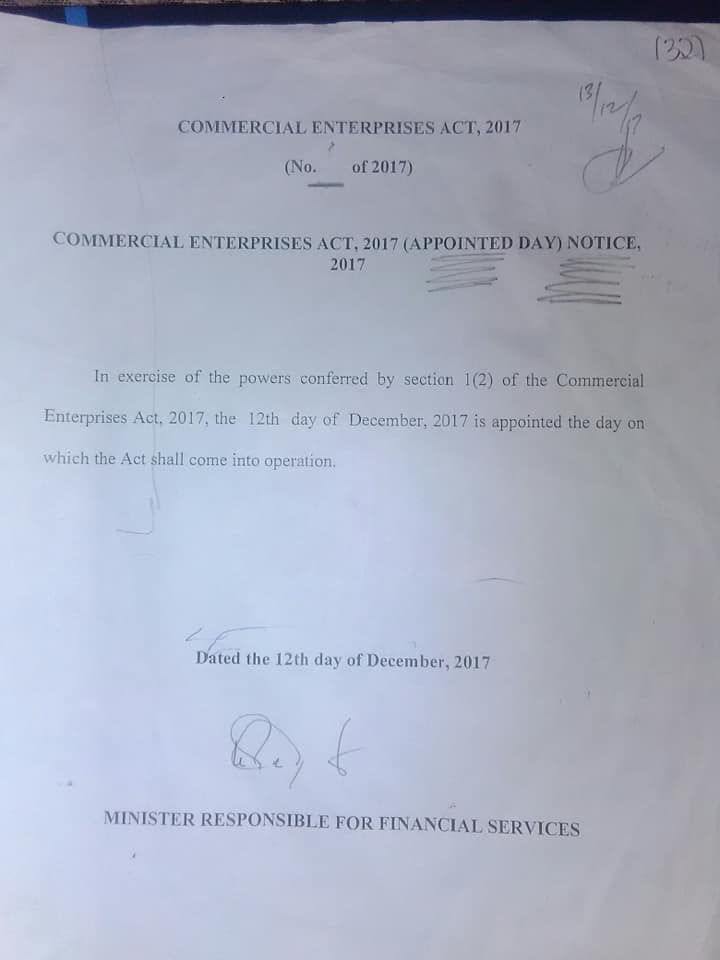 MR. K. PETER TURNQUEST
(THE MINISTER OF FINANCE),
FRAUDULENTLY SIGNED
THE APPOINTED DAY NOTICE FOR
THE COMMERCIAL ENTERPRISES ACT,
AND NOT THE MINISTER RESPONSIBLE
FOR FINANCIAL SERVICES
(MR. THEODORE BRENT SYMONETTE) You gata wonder what happened here? See Peter's Declaration form also with his signature.
When will Minnis or someone in the Press address this?