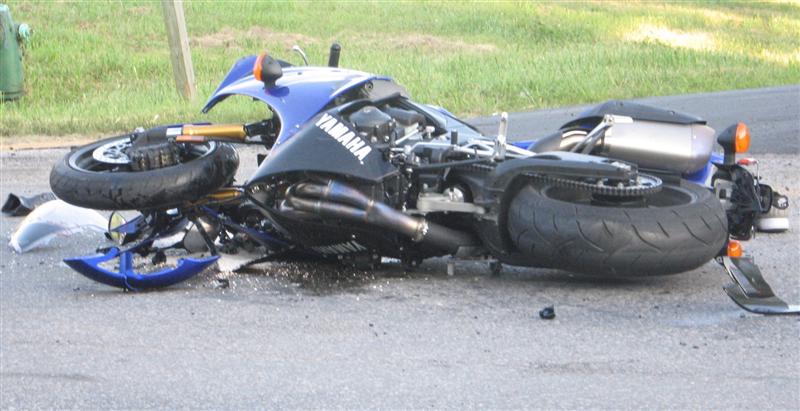 Spring City, Abaco — Bahamas Press is reporting a traffic fatality on the island of Abaco Sunday morning. And here's what we know.
We can report young Colby Curry of Spring City, Abaco lost control of his motorbike and crashed into another bike.
It was approximately 4:53am this morning,  when the Police at the Marsh Harbor Police Station were notified of a traffic accident that occurred on Don McKay Boulevard.
Reports are that a 26-year-old resident of Murphy Town was traveling north on the named Boulevard in his vehicle and Curry, a 25-year-old male motor-cyclist of Spring City, was traveling south when the collision occurred.
Medical assistance was rendered to the cyclist at the scene by the doctor attending.
He died on the scene.
Colby was one of triplets. We offer our sincere condolences to the Curry family on his passing.
We also take this time to advise motorist to be vigilant during this holy holiday.
May he rest in peace.
POLICE QUESTION MALE IN CONNECTION WITH THEFT
Police are questioning a 32 year old male of Town Court Hotel in connection with the theft of the Queens/Governor General Throne, Round Table and Crystal Glass. According to police reports around 4:00 pm on Wednesday 23rd May, 2012 the items went missing from the House of Assembly. The suspect was arrested around 10:00 am on Sunday 27th May, 2012 at a hotel at West Bay Street. Active police investigations continue.
POLICE UNCOVER HANDGUN AND AMMUNITION
Officers of the Southern Division uncovered a handgun along with a quantity of ammunition outside a home at Village Alley off Hospital Lane. Preliminary reports indicate that around 1:30 am on Sunday 27th May, 2012 officers acting on information went to the area where they discovered the items. No arrests were made. Active police investigations continue.
HOUSE-BREAKING SUSPECT ARRESTED
Police are questioning a 52 year old man of Kemp Road in connection with a recent house-breaking. According to police reports shortly before 6:00 pm on Sunday 27th May, 2012 police received information that a male wearing a yellow shirt and blue jeans pants had broken into a home at Pyfrom Road off Mackey Street. Quick response by officers of the Northeastern Division resulted in the suspect being apprehended, along with the stolen property at Mackey Street north of Whites Close. Active police investigations continue.
POLICE ARREST MEN FOR UNLAWFUL POSSESSION
Three men, ages 28, 25 and 19 years are in police custody after being found in possession of a large quantity of cable wires. Officers of the Western Division arrested the men around 4:15 am on Sunday 27th May, 2012. Preliminary reports indicate that officers of the Western Division were on routine patrol in Western New Providence when they observed the men inside a black Chevy truck acting suspiciously. Officers conducted the search of the truck and discovered the items. The men, residents of Savannah Avenue, Montel Heights and Sea Breeze were taken into custody. Active police investigations continue.
SOUTHWESTERN DIVISION CONDUCT OPERATION "NIGHT LIFE"
In keeping with Priority #1 of the Commissioner's 2012 Policing Plan "Tackling Crime and Allaying the Fear of Crime", officers of the Southwestern Division in partnership with officers from Rapid Strike and the K-9 Unit, conducted Operation 'Night Life'. The Operation commenced at 10:30pm on Saturday 26th May, and concluded at 4:00am on Sunday 27th 2012 and resulted in nine (9) people being arrested and five (5) drivers being cited for various traffic infractions. Eight people were arrested on outstanding Warrants of Arrests and one (1) person for disorderly behavior. Additionally, officers confiscated a quantity of suspected marijuana.
POLICE INVESTIGATES ARMED ROBBERY
Police are requesting the public's assistance in locating a man responsible for robbing a phone card vendor. The incident reportedly occurred around 8:30 pm on Saturday 26th May, 2012.
Initial police reports indicate that the vendor was at Prince Charles Drive, east of Commonwealth Boulevard when she was approached by a man wearing a hat and shades, allegedly armed with a handgun. The culprit reportedly robbed the vendor of an undisclosed amount of cash and cell phone cards and fled the area on foot in a southerly direction. Police are investigating and are appealing to members of the public who may have any information regarding this incident to contact police.
POLICE IN GRAND BAHAMA INVESTIGATES ARMED ROBBERY
It was 9:19pm on Saturday 26th May, 2012 when the Police were called to investigate an armed robbery report at a Web-Shop in the Eight Mile Rock Community. Initial reports are that the employee had closed the store and was in the process of leaving the establishment when he was approached by three men armed with shotguns. They held him at bay and robbed him of cash belonging to the store before making their escape from the area. The armed robbers were reportedly clad in camouflage clothing, and described as being 5'6″ – 5'8″ tall and they all wore black ski masks. An appeal is being made to persons who were in the area and saw the culprits before, during or after the robbery to call 350-3107/8, 352-9774/5 or 911 with any information that would assist in the arrest of these gunmen. Again, the police are taking this opportunity to encourage business operators to make frequent deposits during their business hours and to have at least two persons available during opening/closing time.
We report YINNER DECIDE!