Young attorney was close relative Prime Minister Christie….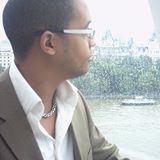 Nassau, Bahamas — Sad tragic news is coming from the compound of Wayde Brenford Christie Jr. tonight as police have found the young attorney dead in his home.
Sources tell us the employee of a major law firm was threatened last year while others say he was under some investigation. He was discovered hanging from a rope.
Police have not ruled out anything other than to say they believe they have a suicide on their hands.
In speaking with BP, a close relative says they have no clue what could have led the young Christie to this.
Bahamas Press offers our condolences to Wayde Christie Sr. and family on this most tragic and sudden loss.