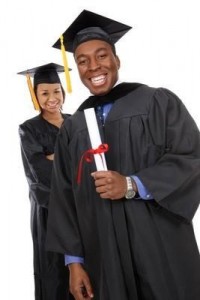 As summer draws to a close, the Young Democrats, the youth arm of the Democratic National Alliance, hope that students have spent the last few months rejuvenating their minds and spending quality time with parents and other loved ones.
Now, we turn our sights to preparing to meet the scholastic challenges that lie ahead.
The start of a new school year is always an exciting time, not only for students, but for educators, parents and the country's leaders as well. Education is a fundamental value of the people of The Bahamas. It is, therefore, of great importance that adequate provisions are made for the education of all children who reside here.
It has been proven throughout our history that education of the mind empowers all people. Therefore, we must seize the opportunity to gain knowledge and professional skills.
So, we encourage our students to make the most of this academic year. We advise all students to study to show yourself approved and build a better future for yourself, your family and The Bahamas. They must be sure to avoid empty distractions and the senseless mischief that prevents many young people from achieving their full potential.
It is our wish that all students do well this year, that all parents take interest in their children's education and that all teachers do their best to create "A" students in our educational system.