Administrator Zephaniah Newbold also left Mayaguana before detectives arrived last week! What in the hell is this?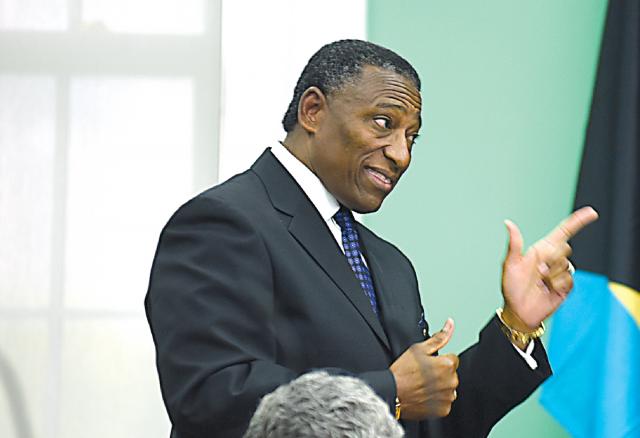 Gray told members of the WUTLESS MEDIA AND FNM – WAIT FOR THE FACTS! The Media cannot update the public on this because dey shame and WUTLESS!!!

Mayaguana, Bahamas — Breaking News >>> Administrator Zephaniah Newbold had also left Mayaguana after an investigation was launched into that case involving Minister Gray, the 19-year-old Jacquan Charlton and Police Officer Sterling Knowles.
Bahamas Press has learnt before investigators could land on the island, Newbold fled the island before an investigation can open. He you should know is the man at the centre of the controversy who acted as a magistrate which oversaw a kangaroo court in the Southern Bahamas.
Within minutes following that arrest of Charlton on the island when the incident unfolded, BP investigative teams learnt how officer Knowles then allegedly spoke to his "lodge brother" Zephaniah Newbold forcing the Administrator to immediately convene a hearing; and charging Jacquan with disorderly behaviour, assaulting a police officer, resisting arrest and obscene language. The entire exercise from arrest to conviction was done in two hours.
UNBELIEVABLE!
BP has learnt the Island Administrator Newbold was yesterday found hiding in Nassau. We also understand in the capital is where he was interviewed by officers yesterday.
We have also learnt that officer, Sterling Knowles, who also left the island before detectives arrived in Mayaguana was indeed in New Providence attending to a court hearing in the capital.
BP understands the young 19-year-old, Jacquan Charlton, who was detained in South Beach Police Station so as to look into those photos that appeared online was also questioned by officers. He was released without charge around 5pm yesterday. He too was in the capital.
What concerns BP is how everyone pickup and haul ass out of Mayaguana before the Royal Bahamas Police Force could open an investigation there! V. Alfred Gray shall be vindicated! But from the looks of things Newbold is headed home!
Why did the Administrator run?
We report yinner decide!