"]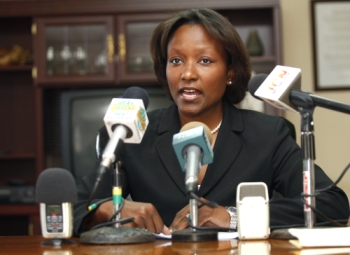 Nassau, Bahamas — Shocking revelations now unfolding at the Broadcasting Corporation of The Bahamas [BCB] confirms the mass exodus exercise at the ZNS has hit a snag.
BP can reveal ZNS employees have been operating without an industrial agreement since 2008. Without a contract, it means workers were operating under its old contract. Therefore, workers at the BCB are owed thousands in increments and other benefits, which are to be agreed upon in the new contract retroactive from the date of the last staff industrial agreement.
A member of the staff union told BP, "There are funds currently owed to us by ZNS, and those payments are past due. Whatever is being negotiated must also include these owed funds. Therefore, it is critical for those who seek to send our members home to have ready additional funds owed to all employees.
The problems due to the lack of an agreement have crippled the decision to downsize at the corporation and has created a stall in the decision to proceed as it represents more money due to be paid to dismissed employees.
A member of the ZNS Board told BP, "Despite this setback, we are set to commence our right sizing exercise by the end of October. More than 150 employees will participate in that exercise. We have already set in place counselors for those in need of it. And we are ready when the time comes to begin the transformation necessary to move the BCB forward."
We've also learned all major contracts between specialized staff and the Corporation shall not be renewed. Holders of such large specialized contracts at the BCB include; Carlton Smith, Jerome Sawyer and Radio Talk Show host Krissy Love.