Christie Government must get its propagandist "OFF-AIR" or face backlash from public!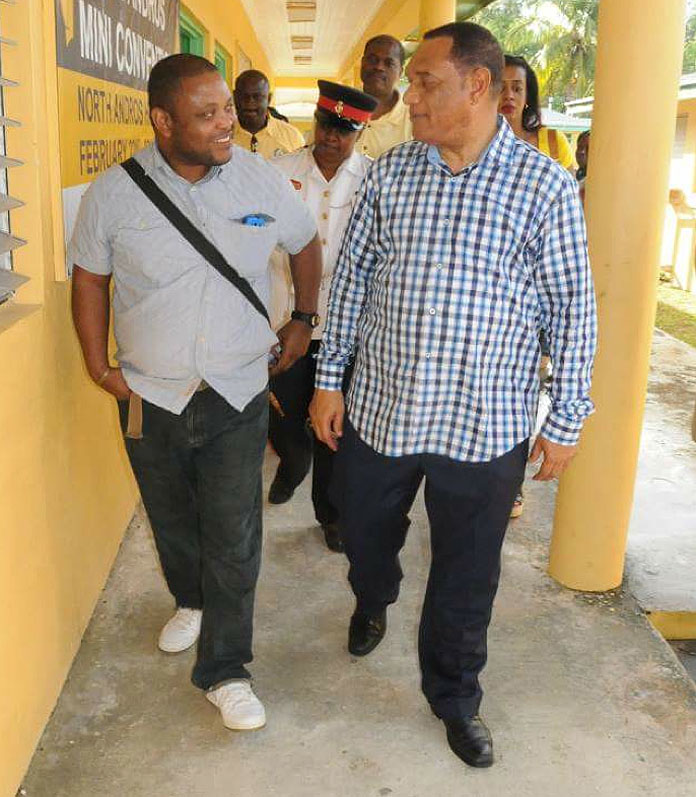 Nassau, Bahamas – The Bahamas' tri-polar ZNS news director took his jackass-ness further on Friday after he attempted to justify his idiocy in publicly scolding opposition leaders on his national talk show "Off-Air" or should we say his national poppy show.
The political appointee who is described by many as a political campaigner for the government has now ensnared his office as News Director to spew personal political positions to assault, attack, assail and wickedly criticize the nation's opposition voices live on national radio, shamelessly and with plenty prejudice. What is dis!
To do such we at Bahamas Press believes the propagandist has corruptly embroiled the entire professional news team at ZNS to be anti-FNM/DNA and in a serious conflict of roles have now brought public question to the fair operations of the Broadcasting Corporation of the Bahamas. He harasses news reporters and editors who he feels are not of the PLP persuasion, meanwhile rewarding those who say they are PLPs, many of whom are undeserving.
Bahamas Press believes URCA should now look seriously into its codes and question this kind of BLIND ALLEGIANCE, which has already brought questions of fairness by the BCB to other political groups.
1) The group of professionals at ZNS cannot now conduct themselves as transparent and unbiased when the one charged with leading them [THE NEWS DIRECTOR] is so bold and brash to cuss members of the opposition publicly on national radio while sounding FART noises against members of the public! How could Mr. Christie allow dis?!
2) Members of the Public of all political persuasions pay millions of tax dollars into the Broadcasting Corporation not to listen to insults or biased political drivel from delusional suspects parading in their party g-strings and one left-foot dragging slippers as they hurl insults after insults against the public! UNBELIEVABLE!
3) Bahamians are against these contaminates of "YELLOW FEVER" at ZNS and if the Christie Government don't fix it fast and soon then we "JOE PUBLIC" will send everyone home – DA WHOLE DAMN HOG!
4) Then there are the ADVERTISERS of the BCB. Do they get the maximum for their advertising dollars when political hacks take over the airwaves and push their political parties shamelessly? Imagine this the FNM could not get its coverage for its YOUTH CONVENTION, but da Bi-polar hacks at THE BCB could take their political show on the road to some GENERAL'S BAR for a free airtime promotion! 'Looka' da ABUSE we pay for! This cannot be right!
What the political hack radio host should be discussing on the airwaves is how devilish and awful it is when news directors take on reporters and segregate them from other staff and lock them in their offices to sleep with them during hurricane coverage and other times! Another hot talk show topic for the news director can be why do news directors call in sick coincidentally when the same reporter they lock in their office don't show up for work. Things that make you go hmmmmm.
Anyway, we at Bahamas Press will not tolerate this kind of broadside attack by the News Director at ZNS, and we call on the Christie Government to scold and remove this wannabee journalist and his jungalist side kick relative off the damn National Radio!
We aint ga put up with dis foolishness too LONG and boy we gat PLENTY to write going right into ELECTION DAY!!!
We report yinner decide!