Trouble at RADIO House – HOME OF 100JAMZ, COOL96, Y98.7FM!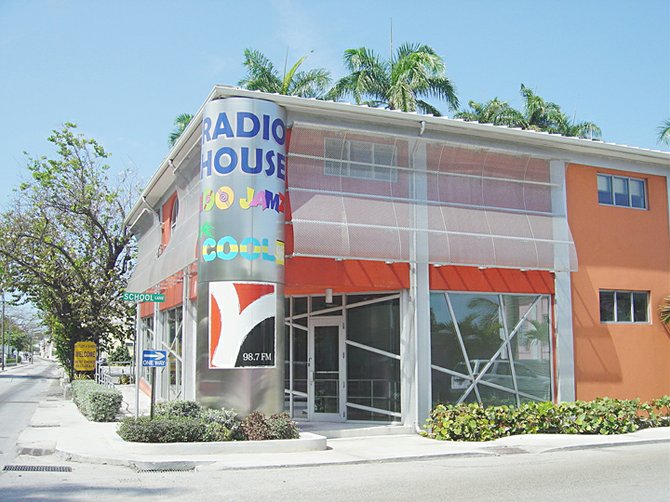 NASSAU, BAHAMAS — War and pandemonium is breaking out at the country's most popular station 100 Jamz/Radio House, where Station Manager, Eric Ward, has totally lost control of the staff who are going at each other like little savages.
So Canadian-born radio personality JJ returned from hiatus in Canada to take up a top spot at the station and all hell has broken out ever since. BP understands that JJ has returned with an ALL BUSINESS mindset that has pissed off her co-workers who are accusing her of hogging all the radio remotes, overtime and anything that makes extra money. In doing so, the level of scandalous accusations that have been leveled against this woman has intrigued BP to launch an investigation.
After about 2 hours of investigating this woman, BP was tired but decided to let her past be her past and turned the investigation towards her accusers. BP then discovered that the Radio House family has so many skeletons in their closets when big trucks pass the building, located on Shirley Street, it rattles and screams.
The chief contender for JJ's job at Radio House is Hope Shelly Anne, the radio personality on Cool 96. She leads the pack of vipers after the Canadian beauty. She and her soldiers wish that JJ would pack up and revisit the streets of Montreal. Eric Ward, like Nero, is fiddling while Rome, or in this case Radio House, burns and goes down in flames of envy, jealousy, secrets and lies.
Captain Radio House, aka Hope Shelly Anne, has turned the staff against JJ by spreading lies and delving into areas of JJ's past that don't concern her. What BP wants to tell Hope Shelly Anne is that when you live in a glass house, make sure NO STONES ARE IN THE NEIGHBORHOOD AT ALL cause you DO NOT want even a pebble crashing the glass in your house. The stories that BP learned about the staff at Radio House, ESPECIALLY Hope Shelly Anne, are so juicy we could not write them in this one story.  WHAT IN DA HELL IS DIS!!!???
Apparently, Eric Ward has lost control of his staff and needs a refresher course on keeping law and order. BP will be watching and will come back to this with a FULL EXPOSE on all the skeletons.
STAY TUNED!!!
WE REPORT YINNER DECIDE!