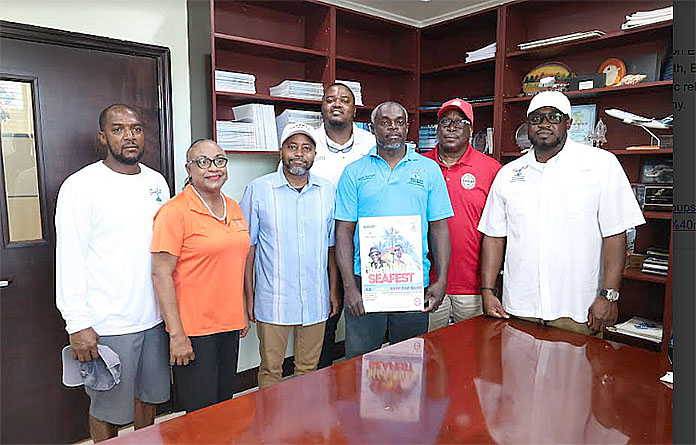 GRAND BAHAMA, The Bahamas – The Bahamas Ministry of Tourism, Investments and Aviation (BMOTIA) has partnered with the High Rock Seafest Committee in preparation for the much-anticipated festival on August Monday.
Residents in East Grand Bahama, particularly High Rock, have hosted 'Seafest' on the Emancipation Day Holiday for 16 years, when they showcase a variety of delectable seafood dishes with an authentic Bahamian twist.
This year, The Bahamas Ministry of Tourism, Investments and Aviation expects it will be no different as attendees converge on the East End Primary School Park to enjoy the rich heritage of the High Rock residents, live stage performances, traditional games and special dishes beginning at 11:00am on Monday, August 7.
Elaine Smith, BMOTIA Coordinator for Groups and Events, pointed out at a press conference at the BMOTIA on Thursday, August 3, 2023 that the
Ministry's role is to facilitate cultural exchange between locals and visitors by arranging complimentary transportation for visiting guests on island and organizing entertainment from local musicians and bands.
Guests will also be entertained by artists such as K.B., DMac and the Royal Bahamas Police Pop Band.
Committee Chairman Noland Bartlett revealed that the festival serves as a fundraiser and allows the committee to assist the residents and various projects throughout the community – from small home repairs, to camps, to benevolence.
Member of Parliament for East Grand Bahama Kwasi Thompson pointed out that Seafest will bring a huge economic boost to the community of High Rock and is encouraging residents from throughout Grand Bahama to support the family-oriented event.