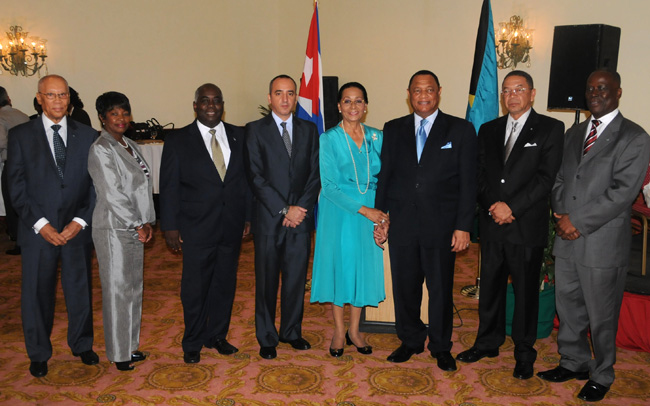 Nassau, Bahamas – The Commonwealth of The Bahamas and The Republic of Cuba celebrated 40 years of diplomatic relations with a Reception held at Hotel RIU Palace Paradise Island on Monday, November 24.
The Bahamas and Cuba officially established diplomatic relations on November 30, 1974 and since then, the two countries have signed a number of agreements beneficial to both countries.
Notable among the various agreements has been collaboration in health and education.
The Bahamas and Cuba signed a cooperation agreement in August 2003 between their respective Ministries of Education providing for 79 Cuban specialists to teach in 25 government senior and junior high schools for a period of two to four years.
Over time, hundreds of Bahamian students have graduated and continue to study at Cuban institutions in the fields of medicine, economics and engineering.
To date, over 400 Bahamians have benefited from the "Operation Miracle" eye programme, enabling those with eye impairments to receive medical assistance from Cuba free of charge.