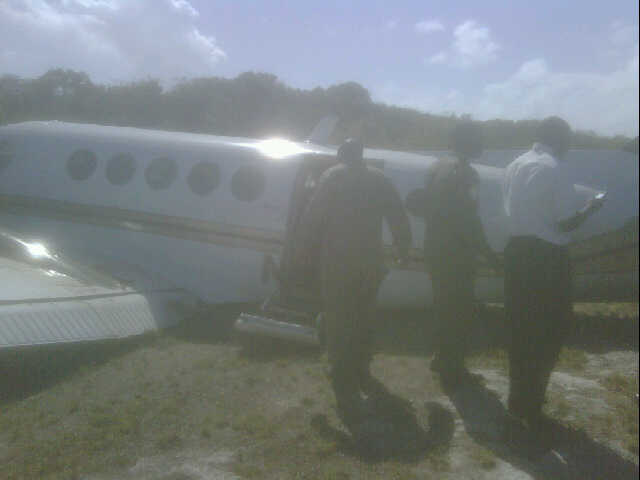 Landing Gear Fail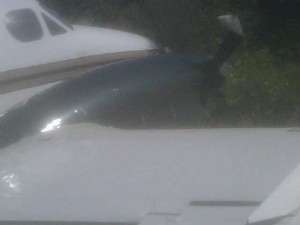 Nassau, Bahamas — Breaking news coming into Bahamas Press confirm a Southern Air plane crash landed in Long Island shortly after 2PM today.
Reports from the island reaching our news desk also confirms ALL OF THE PASSENGERS ARE INDEED UNHARMED and are being interviewed by local police officials on the island.
We repeat, ALL PASSENGERS ARE FINE.
The crash was a result of a failed landed gear which failed to release upon approach of the runway.
The flight we are told crash landed as it approach Long Island's Buckley's terminal. We know the flight left LPIA shortly after 1pm.
At this hour we are counting some seven to nine passengers were onboard the Beech king air 100 nine seater model.
Now some are asking what was BP doing in Long Island today? We were covering the PM along with Cabinet leaker when the incident unfolded.
In fact the PM left shortly afterwards on RBDF plane. He was taking no chances.
We can report Neko cussed out Pineapple Air pilots that were flying him and other Cabinet Ministers out – right in front of tourists, who were shocked!
The Government MPs here for opening of Mangrove Bush Primary class room block.
Ingraham also met with fishermen after giving Chinese license to fish in Bahamian waters..
Meeting didn't go well as he told them he could do nothing with poachers.
He asked them to wait 5 years.
We can report yinner decide!