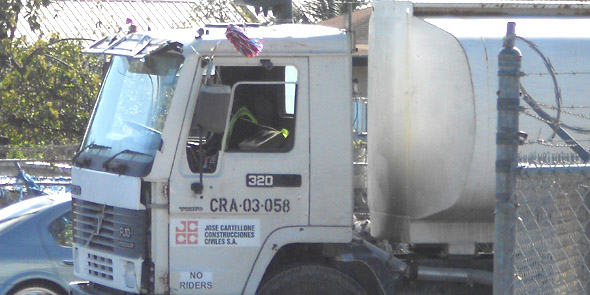 A company that has been given the single largest contract in the history of the Bahamas by the FNM, is allowed to drive around the Bahamas parading FNM flags/colors.
Argentinians are parading around and are meddling into Bahamian politics.
These persons should be FIRED IMMEDIATELY!
The MILLIONS in cost overruns were borrowed by the backs of Bahamian taxpayers – NOT FNMS ALONE!!!
The cost to complete the roads demand an additional 93 million dollars!
THE FNM HAS NO SHAME!
THE ROADS ARE SIMPLY A MESS!
We report Yinner decide!