Another man got 10 months in jail for having a weapon yesterday – WE REALLY JOKIN YA KNOW!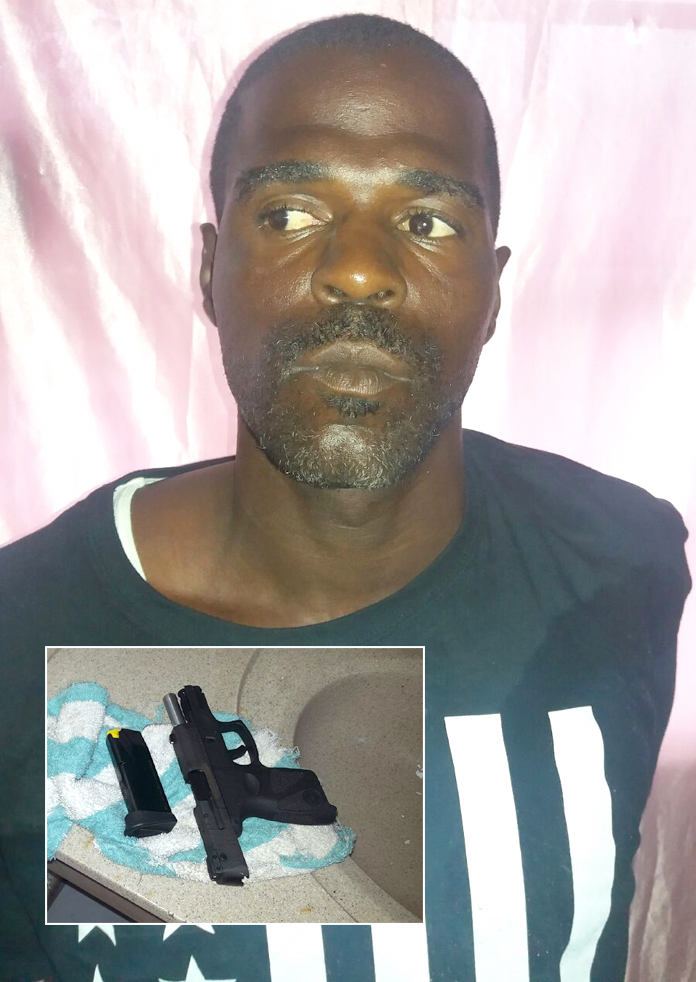 Nassau, Bahamas – Breaking news coming into Bahamas Press confirms police have now captured another man in possession of a dangerous and deadly weapon.
Police teams descended on an apartment complex yesterday in search of a suspect.
As they created a perimeter they found inside a 38-year-old in possession with an unlicensed firearm.
Bahamas Press can confirm the suspect is Mark McKenzie. He was found with a black Homeland Defender Glock 23, .40 pistol s/n KWR628 with one round in chamber and one in the magazine.
It is believe that this weapon may have been apart of a serious incident.
This is great police work and we at Bahamas Press congratulate the police and the community for coming together on this investigation.
This incident comes on the heals of a sentencing on Wednesday of 42-year-old, Michael Darling, of the Stinger's Club in Spring Point Acklins, who was delivered a 10 month sentence by Chief Magistrate Joyann Ferguson-Pratt. GET THIS: Police on that island caught Darling with an illegal gun. He had told police that he got the gun after he had failed to pay someone for $2,000 worth of drugs. He didn't say who it was that gave him the drugs nor did he share where he got the gun. YALL SEE WHY MURDERS HAPPEN IN THIS TOWN?
All we ga say is this – some people must know by now when ya get involve with drugs and guns you will have an EARLY DEATH! It's simple! And we don't care which politician you or the press blame for it when it happens. THIS IS THE REALITY!
We report yinner decide!
Free BTC MINUTES – 8044673452441