Bahamian sold the ball just like how Minnis dem are selling the country!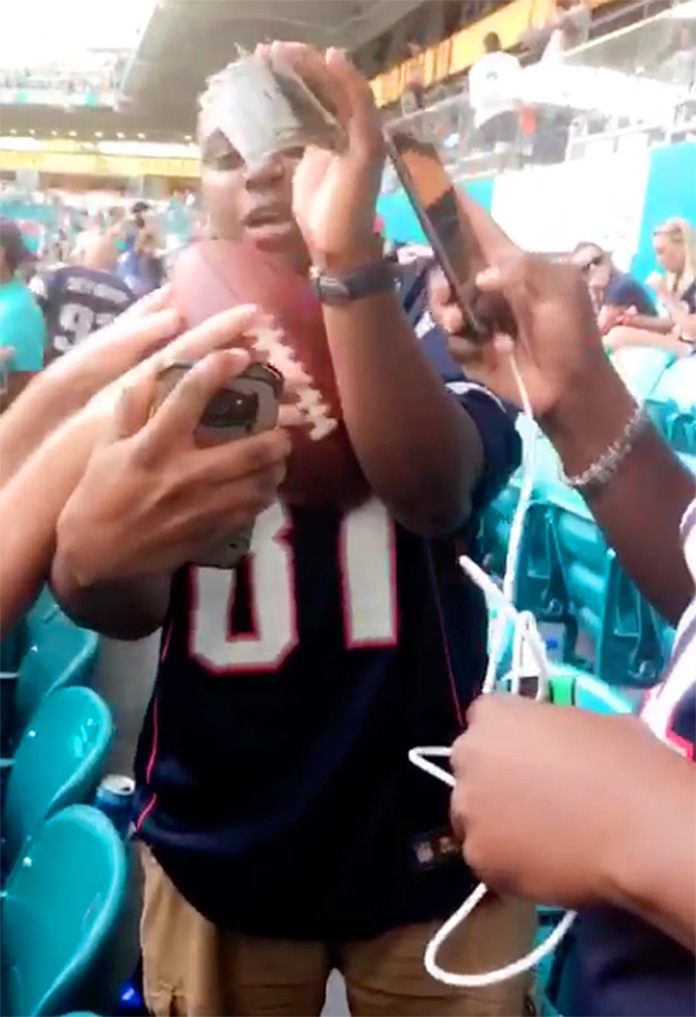 Miami – A half Bahamian Patriots fan caught the winning ball at the Dolohins game yesterday. But before leaving the stadium he sold the ball for $500 dollars to a random Dolphins fan. Well that Bahamian failure to understand value speaks volumes of our people.
Now this morning Kenyan Drake wants to buy the ball back that he threw into the crowd after his touch down for $30,000.00 dollars. The ball is now in the hands of another fan who might collect $1 million on the ball.
The trip to Miami almost always seems to turn into a nightmare for New England, and that nightmare continued on Sunday when he Dolphins shocked the Patriots 34-33 after pulling off a miracle on the final play of the game.
With just seven seconds left to play, Dolphins quarterback Ryan Tannehill took a shotgun snap from his own 31-yard line, and that's when the craziness began. The play started with Tannehill throwing a quick 15-yard pass to Kenny Stills. At that point, Stills knew if he got tackled, the game would be over, so he quickly pitched the ball to DeVante Parker before he could be taken down.
Ahhh well – Bahamian stupidity on the world stage!
We report yinner decide!