People are being evicted from Potter's Cay for Bahamian Bahamian!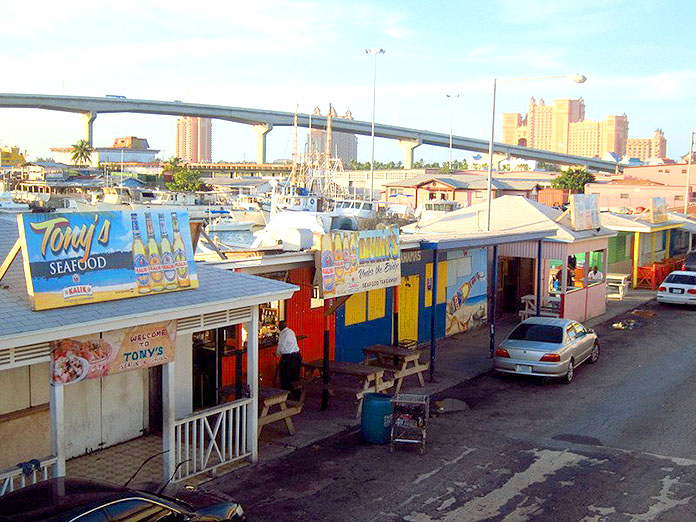 Nassau – A Bannister has been evicted from the Potter's Cay Dock by PM Minnis' crazy relative who is also a rogue failed pastor.
BP has learnt the single mother has since lost her home and now her stall after being targeted by greedy FNMs at the dock.
Since Hurricane Matthew Bannister's stall suffered major damage and she has since been fighting to make ends meet.
The ungodly FNM vultures, after assuming that the woman might be a PLP, ordered her eviction and ultimate financial collapse.
Now, although it would be better that the operators at the dock be concerned about proper sanitation at Potter's Cay and making sure that operators properly handle the conch in the poison outbreak, they are all busy going about victimizing Bahamians and putting them out of work.
PM Minnis' relative should also be concerned about the proper operation of the bathrooms at Potter's Cay and making sure hand towels and soap is inside. The JACKASS head of the area should be concerned about making sure the garbage is collected on a timely basis also. But no way…They are all busy evicting and targeting Bahamians for no reason. Boy we Bahamians are getting sick and tired of this WUTLESS MINNIS GOVERNMENT!
We report yinner decide!