Persons living in the Bahamas undocumented have been advised to get their affairs in order!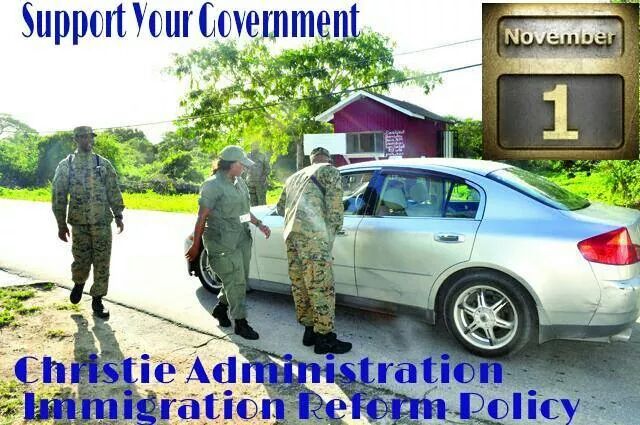 Nassau, Bahamas — Breaking News coming into Bahamas Press confirms a raid today resulted in some 60 persons being detained at the detention centre.
Sources now on the ground report the raid was the result of an all day exercise, which nabbed persons undocumented and unregistered without any status yet living in the Bahamas.
The exercise today was a joint efforts between the Immigration, Police and Defence Force in the Carmichael and Joe Farrington Road areas.
Early Sunday morning in Bimini, acting on intelligence, members of the Royal Bahamas Defence Force's Bimini Detachment and local Police assisted Immigration Department personnel with the apprehension of nineteen (19) Cuban migrants.
The Cuban Migrants were intercepted after their 35-foot Bayliner motor vessel ran aground on south Cat Cay in the Bimini chain where the vessel was abandoned. A search of the immediate area resulted in the apprehension of undocumented Cuban nationals consisting of thirteen (13) males, four (4) females and two (2) children.
Immigration officials confirmed how some 2,800 persons have already been repatriated this year after being found living in the country without any status.
Meanwhile the 'Da Joker' has been missing in action since these developments begin as the new immigration policy is rolled out.