Alleged Pedophile has been invited to speak at Grand Bahama Tech Seminar by the Government?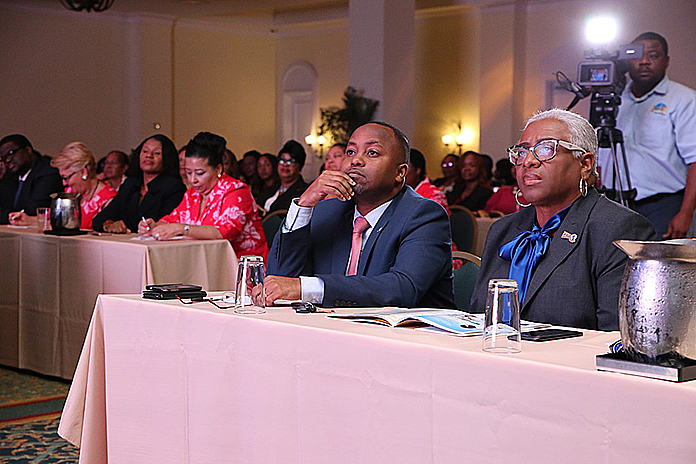 Freeport – A Cabinet Minister in Grand Bahama must now explain what happened with sponsors' money, which was donated for a Tech Event held last year in Grand Bahama.
The Minister Kwasi Thompson boasted how the Government pumped in funds for the event to come off, however, the funds to host the event were provided by a local corporate sponsors, which still cannot get any accounting on what really happened with the funds.
BP now questions why did the Minister lie over its contribution to the event, knowing that a local corporate sponsor was underwriting the costs? Why Lie?
Meanwhile, another Tech event is being set for Grand Bahama this coming June and we understand the Government has invited an alleged pedophile to speak to the event.
Business magazine Fortune is reporting how the guest speaker had "parted ways with the controversial former child star."
The guest speaker for the Grand Bahama event, we understand, had recently announced ending his role with his tech company following serious allegations that, according to court documents, he tried to pressure the youth into sex. The revelations came to light in court documents.
A Google search of the Government's Grand Bahama guest speaker delivered returns in news articles about lawsuits by former employees inside his previous company. BP has learned that company, which went bankrupt, was a web video venture called Digital Entertainment Network. Those lawsuits stemming from 2000 alleged its co-founder []set to speak in Grand Bahama] had pressured boys [as then-minors] for sex. WHAT IS THIS SENATOR THOMPSON DEM IS INVITING IN THIS PLACE?
Bahamas Press calls on the Cabinet organizing this Tech Event to pay serious attention to the persons they are inviting to speak to young people in the Bahamas! We have no MARCO LAW! We gat BP though!
We report yinner decide!