Dr. Hubert Minnis and Branville McCartney shall join the platform of speakers together in Rawson Square this Wednesday!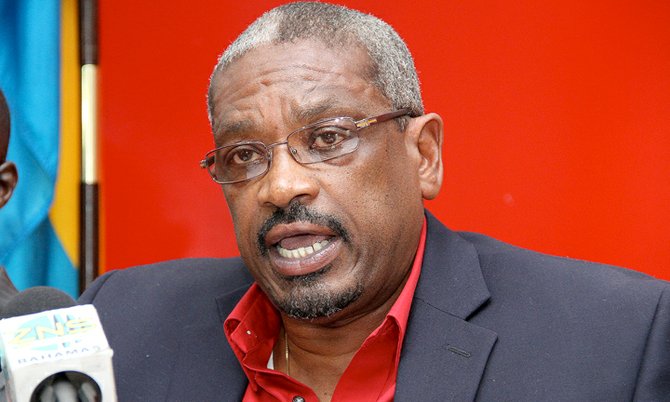 The Campaign Photo-op will be like a TEAM OBAMA!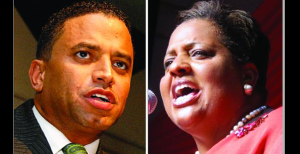 Nassau, Bahamas — You heard it here from Bahamas Press and we will never back down from a report when we know we have the facts.
Bahamas Press can report that DNA leader and former Cabinet Minister in the Ingraham Government is set to join Dr. Hubert Minnis in their first national appearance together in Rawson Square this coming Wednesday.
The move will be the beginning of many which will crescendo when theFree National Movement holds its November 2014 Conclave. FNMs, we can report, want Branville back in the fold to rebuild their party and create a road-map for the future in the politics of the Party.
The designed return of McCartney will replace the current deputy leader who has been coached to run for the leadership of the Party. Branville, we can report, will emerge as the dark horse within the FNM who will join FNM leader Dr. Hubert Minnis who is creating a new vision and structure for the organization.
Bahamas Press can confirm once the new deputy leader is seated, Branville will be charged almost immediately with the task of developing and readying the FNM for the General Elections with a united goal of defeating the Christie-led Government!
Since our first report of these revelations, BP has learnt the news of McCartney's return back into the fold has excited the FNM base who are hungry for change.
Bahamas Press has learnt both Dr. Hubert Minnis and Branville McCartney shall be speakers at an event in Rawson Square this Wednesday. According to organizers of the event, Mr. McCartney will speak just before the leader of the Opposition, who is the anchor and keynote speaker at the historic Freedom of Information Rally in the heart of downtown Nassau. Now if you believe they just speaking on Freedom of Information – THEN YOU KEEP BELIEVING THAT!
Minnis and McCartney, we understand, could begin travelling together countrywide to begin to sound the message of Change across the Bahamas.
Many would remember how in a poll conducted early in the year by Public Domain, Branville McCartney polled high among opposition voices in the country.
Insiders deep in the FNM tell us, "McCartney knows his future in politics in the Bahamas is in the FNM. He, like Dr. Bernard Nottage, Renward Wells, Andre Rollins, Fred Mitchell, Perry Christie and Hubert Ingraham, all know the Damascus Road experience and have learned third parties are as old as the history of the Bahamas. He [McCartney] knows that if he seeks change – and real change – then it is in the organization that shaped and molded his political ideology and philosophy. That party is the FNM – and we want him to take us unto that promised future we all believe in."
As we at Bahamas Press say –
We report; yinner decide!