Fox Hill gets two new fashionistas today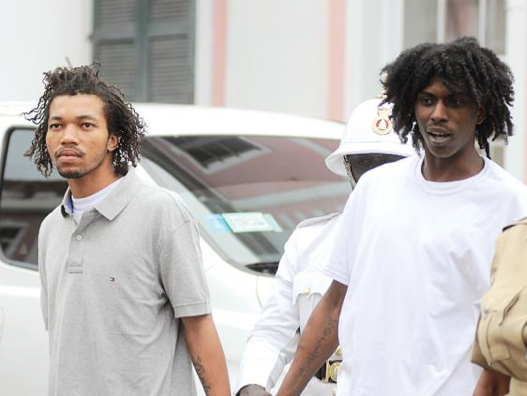 Pair will come out of jail no time soon…
Nassau, Bahamas — Bahamas Press has learnt Supreme Court Judge Carolita Bethell has sentenced 22-year-old ExcelJosey jr and 24-year-old Maurice Armbrister some long years this morning for the shooting and attempted robbery of Police Superintendent Clayton Fernander; a police officer for 31 years.
You would remember the robbery/shooting of officer Fernander occurred outside his home during the evening of April 2013.
Arguments over the state of the incarceration of Armbrister erupted during the period of sentencing and delayed the judge ruling.
We can confirm Josey has 17 years on the count of attempted murder and Armbrister 19 years for the same offense. They were also given long years for the attempted robbery and for having weapons.
Armbrister was represented by Attorney Wayne Munroe.
Josey's Probation Officer had told the court he was smoking marijuana since he was 10-years-old and was still on it even though he was in Fox Hill… VELL Muddos…
He also confessed to shooting the officer during the crime and said Armbrister was just tagging along for the experience. Armbrister however was wielding the weapon at the time of the incident.