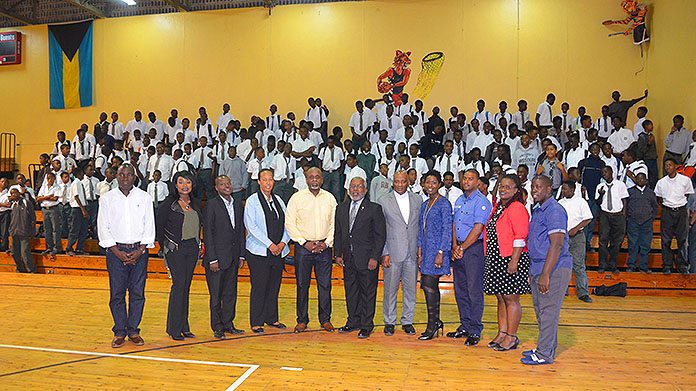 Community youth speakers from a number of churches, and members of law enforcement, participated in an A. F. Adderley Junior High School boys' retreat on April 7, on the theme 'Building Young Men for a Better Bahamas'.
The initiative followed the recent tragic deaths of two young boys. At the retreat, the young men were given encouragement, positive messages, and learned about the importance of making good decisions.
Pictured at the school's gymnasium are the youth standing behind the organizers and speakers, from left: Trajean Jadorette, Makelle Pinder, Eldridge McPhee, Officer Skippings, Shawn Forbes, Athama Bowe, Anthony Delaney, Shamone Rolle, A/B Owen Sheriff, Sally Johnson and Kirkland Charles.