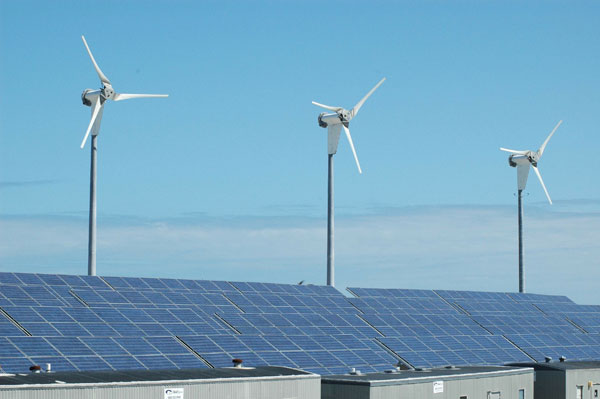 By Bradley Roberts
The real question for Dr. Minnis regarding the 15% to 20% of BPL customers whose electricity supplies are frequently off is "what is the plan of the FNM for these Bahamians?" Since the FNM has no plan, thousands of Bahamians could expect to remain in darkness if Minnis and the FNM have their way.
The PLP has a plan to bring relief to these Bahamians. Minnis is advised that attacking the policies of the PLP is not a plan to move Bahamians forward together.
A second question for Minnis is where is "where is the FNM's plan to encourage energy conservation?" Under the PLP's energy conservation plan, any BPL customer who can keep their electricity cost to within $50 per month can qualify for government subvention. The Bahamas is a flat country and vulnerable to climate change and global warming so this policy has tremendous social and environmental benefits.
Further, and for the edification of Dr. Minnis, "BPL, through its partnerships with other government and regulatory agencies, has completed the framework for the program that will allow customers with stand-alone solar and wind generation systems to apply for grid interconnection.
This program will allow BPL's customers "greater autonomy in controlling individual energy costs as well as increasing energy availability in the country. The Small Scale Renewable Generation Program serves as an essential first phase in BPL's plan to incorporate renewables in its generation mix, and to serve as a key partner in reducing the country's overall carbon footprint."
THESE ARE NOT POLITICAL PROMISES; THESE ARE TRANSFORMATIONAL POLICIES IN ACTION!
There is no need for Minnis to tell untruths for purely political reasons. The PLP promised lower electricity rates and energy reform through alternative energy and we are delivering on our campaign promises. We promised a Ministry for Grand Bahama; we promised tax reform, a new University, mortgage relief, food security (BAMSI) and we promised to see Baha Mar through after its unfortunate bankruptcy and on each of these promises and commitments the PLP government made to the Bahamian people, the Christie administration has diligently pursued it with tangible and qualified successes.
We have made progress and laid a firm and solid foundation, but our work is not finished. We know we have not touched every Bahamian so we ask Bahamians to join us in moving all Bahamians forward together.
I am constrained, however, to point out again to Bahamians that for a party who keeps saying how it is the people's time, the FNM could be seen and heard constantly bitching, moaning, weeping, wailing and gnashing their teeth about every policy decision designed to bring relief to thousands of Bahamian families; sadly they offer no viable alternatives. They are notorious for cancelling important policies.
They gutted Urban Renewal; they cancelled $80 million worth of public works, effectively stalling the Bahamian economy according to an internationally reputed credit ratings agency. The FNM continues to fight tooth and nail to undermine the opening and operation of Baha Mar. Minnis said Baha Mar would not open and that at the first opportunity, he would seize the resort property from its rightful owner and give it to somebody of his choosing. He never backed away from this statement so this remains his official policy on Baha Mar.
The PLP will not be distracted and asks Bahamians not to turn back the clock with the FNM as the PLP works assiduously to move all Bahamians forward together.
END