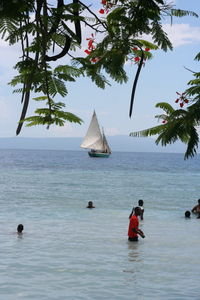 Press Statement Ministry of Health
Nassau, Bahamas
– The Ministry of Health wishes to report that a person was intercepted at sea and detained at the Detention Centre.
The detainee appeared unwell on arrival, was treated for suspected Cholera, and has since been repatriated. There was no contact between the person and the community-at-large.
Laboratory tests later confirmed Cholera.
As reported, Haiti has an increased rate of Cholera. The Ministry of Health continues its heightened surveillance activities and other necessary precautions to identify cases and prevent the transmission of Cholera in The Bahamas.
The public is reminded to use clean water and maintain good hygienic practices to prevent Cholera from spreading.