Sir Arlington Griffith Butler 1938 – 2017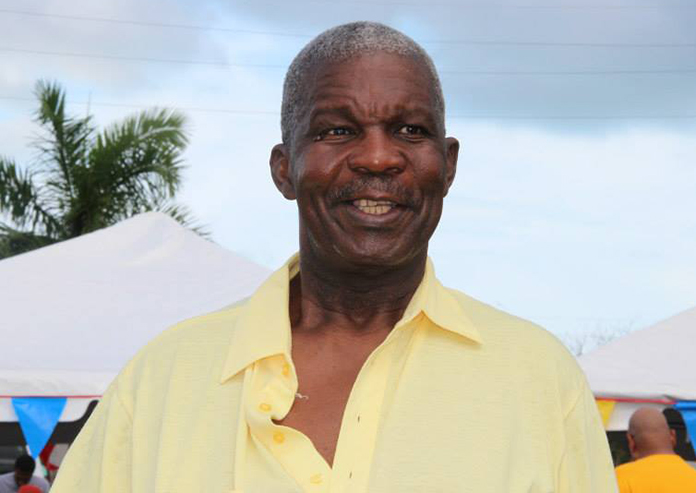 Nassau, Bahamas – Bahamas Press mourns the passing of the EARL OF WINTON, a former Speaker of the Parliament, and the longest serving President of the Bahamas Olympic Association Sir Arlington Griffith Butler. He was 79.
Sir Ali, as he was called, passed away in hospital Thursday evening after a long and slow illness. He had spent the past few days in intensive care.
He was born on January 2, 1938 in Nassau, Bahamas.
He studied at The Bahamas Teachers College, The University Nottingham, England for a Diploma in Education, and at the Longborough Training College, England.
Sir Ali traversed the family islands as an educator and later became the assistant headmaster at the Government High School, and at Prince William High School.
He became an active participant in politics and was elected Chairman of the Progressive Liberal Party serving between 1967-1976.
As a member House of Assembly in 1968 Sir Ali served as Deputy Speaker Parliament between 1970-1971 and later elected the first Speaker in the Lower House in an independent Bahamas. He also served as Chairman of the Gaming Commission in 1972.
As the elected Member for Salem in New Providence in 1992, Sir Ali now a member of the Free National Movement Government became a Cabinet Minister and was appointed as the Minister Public Safety and Transport, 1992-1995, Minister Public Works, up to 1995.
He was then appointed The Bahamian Ambassador Washington DC.
As the former Present of the Bahamas Olympic Committee and serving as president for almost 40 years, Sir Ali was hosted to a gala awards reception in 2013 at Government House where he was presented with the International Olympic Committee's Pierre de Coubertin and BOC's president awards. His strong leadership in the area of sports and its development in the Bahamas produced global athletic stars.
We must mention how Sir Ali stayed with the common man. He was a regular at the 'McDonald Breakfast Cabinet Room' where fierce national debates began every morning over coffee. Another popular hangout was the Cricket Club on West Bay Street. His friends at these spots will miss him.
We would be remiss if we did not mention Sir Ali's lifelong partner Sheila Paulette. In August 1964 the couple were engaged, and later married on the 18th April 1965. Sheila was in a trouble free arrangement with him for 48½ years as she portrayed the role as a wife and homemaker until her sudden passing in August 2013.
Sir Ali found love again, this time in St. Barnabas Anglican Church on May 6th, 2015 where he married his current wife Hazel Scott.
For a life that was full of God's bounty and blessings we salute our EARL OF WINTON. We celebrate Sir Ali's life knowing that in Him, who rose from the dead, the hope of resurrection dawned. The sadness of death gives way to the bright promise of immortality. Lord, for your faithful people life is changed, not ended. [and] when the body of our earthly dwelling lies in death we gain an everlasting dwelling place in heaven.
Rest Eternal Grant Unto Him O Lord…AMEN!