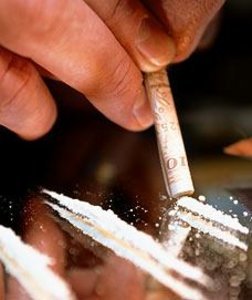 Nassau, Bahamas — An ambitious parliamentarian in the FNM was on the popular Jeff Lloyd talk show recently, and was overheard castigating blogs, websites and social media sites for their vile attacks against him as elections approach.
The sitting senator and former drug addict must be smoking an upgraded version of Indian hemp these days, and must have lost his marbles again.
Known for his theatrical gymnastics on the stage the parliamentarian suggested that new young up-and-coming politicians and political parties are not believers/supporters of the vile being spewed on Blogs, Facebook and Twitter.
He suggested that those forms of gutter politics by faceless nameless people should not be accepted in the society and should be rejected by all.
Falling short to call the name of Bahamas Press he proceeded to castigate blog sites, coming just short of calling for a ban on all social media here in the country.
The FNM candidate wanabe was just recently on radio show telling the world, "YES I TOOK DRUGS!"; spreading rumors on himself! He should remember every young person in the Bahamas knows having a smokey smudgy drug taking past is not the way to promote a journey to Parliament.
Bahamas Press finds it incredible, that a person of the parliamentarian's ilk would fix his mouth and ambush free speech in such a negative way.
The hopeful candidate should not become an enemy of [Blogs/Facebook and Twitter], which has matured as the great equalizer to free speech and democracy. Perhaps the FNM by extension, should advise its rolling stone and remind him of their single greatest accomplishment, which freed up the national airways. The visionary act has changed the country forever, and we assure the dope head, there is no turning back. The Party of Sir Cecil, Sir Issacs and Papa should never allow pundits with troubled pastimes, a seat in the House to threaten that legacy.
Social Media is here to stay, and we repeat this for that potential Sandilands patient that we will not go away!
The Tribune and other members of the lame stream wutless dutty media in the Bahamas are always critical of politicians when they get ready, and many times they launch their vile and bias pens in the dead of night without a byline. It is our job to keep leaders in line, and make sure the dope heads in Parliament don't break the cookie jar and buy some of that stuff, which elavates the mind into paradise.
Bahamas Press reminds the rolling stone candidate that his pronouncements are very disturbing and perhaps is  the very reason why the people of Blue Hills [FNMs in particular,] rolled him out of that constituency and told him to carry his 'yinner know what'. His poor judgments of people, are the same reasons why the people of Grand Bahama advised him the same. And it is his empty burnt-out brain that is now causing him problems organizing a team on a remote family island.
We warn that parliamentarian that Blogs, Facebooks and Twitter are here to stay and the last thing we in social media will accept is caution from a dope head!  A word to the wise is sufficient!
WE CAN DO BETTER!~