Cards from Tall Pines and Elizabeth have vanished and no one is saying a damn thing about it!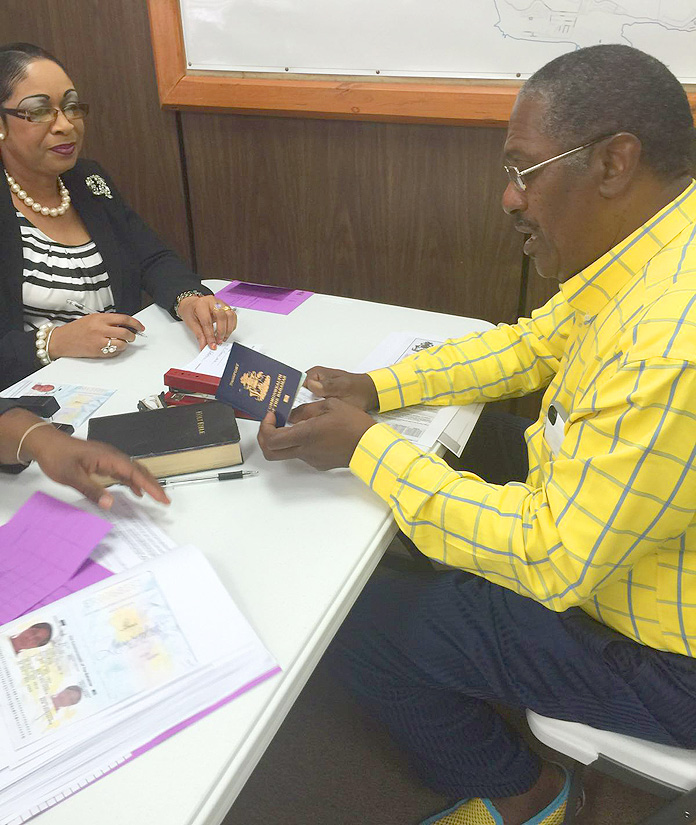 Will the PLP address the question of Leadership at the November Conclave if the Referendum Fails at the polls? Will Dr. Hubert Minnis also step down as leader of the FNM!?
Nassau, Bahamas — A band of PLPs along with the party's national chairman showed up at the Parliamentary Registration office yesterday where members gathered with the press to register.
PLP Chairman Bradley Roberts led the group and told the media that the exercise was an ongoing one by the party to galvanize supporters to get ready for the big dance.
Last week in the constituency of Southern Shores Prime Minister Rt. Hon. Perry Christie showed up to warn supporters that the time to return to the polls for a new mandate is at hand. He also welcomed scores attending that event to join him in parliament for the passing of the historic Referendum Bills.
By Wednesday few PLPs and couple LGBT activist came out to support the Gender Equality Bills. The showing was appalling and scores of school students had to be bussed into Bay Street to make the low numbers. Whatever happened to the usually strong PLP BASE is under review?
With the General Elections just 14 months away, the PLP appears to begin organizing for a big fight.
Last election Bahamas Press endorsed many members of the PLP, but today our editorial team stands at war and some are now contemplating that, in these upcoming elections, Bahamas Press shall not throw its endorsement behind the organization.
Investigations by our media team are already showing serious reasons for this.
And while the PLP was registering at the Parliamentary Registration Department, we have information which confirms more than 200 voters cards have gone missing within the department.
Sources deep inside the registration office tell us that some 100 cards belonging to persons registered in Tall Pines and another from persons out of Elizabeth have vanished like Houdini from the department and so far not one word has been spoken on the issue.
Additionally, we understand that, while some believe the PLP Government might have a Referendum pending, sources deep inside the party suggest Christie might be getting ready to call a snap General Elections.
All we say is this: It ain't long nah!
We report yinner decide!