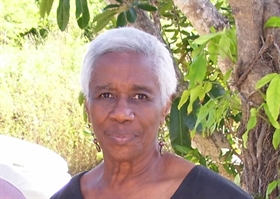 Dear Editor,
Last week marked the passing of Senator Mizpah Tertullien, a great Bahamian woman – a visionary and trailblazer.
Senator Tertullien was infected and affected by the 1950s movement for Self Governance and Majority Rule, which eventually led to Independence. She was a well educated woman who chose to dedicate herself to public service and the transformation of The Bahamas. Her weekly newspaper columns "Psychologically Speaking" incited Bahamians to self-respect and self-love. It's is amazing to me that in 2015 we are still wringing our hands about something that she and so many others more than 50 years ago saw as obvious – women and men are equal. In advancing the cause of equality, and demonstrating her usual courage of conviction, she ran as a female candidate.
As a Senator, she was a strong and eloquent advocate for equality, patriotism, excellence and self-respect – as well as advancing the causes of the Government and Party that she loved and to which she was committed.
Wonderfully, she balanced her professional, public and family lives. She and her beloved Egbert (Bertie) Tertullien, who predeceased her, were totally devoted to each other, as family and as professionals.
She was a brilliant woman and a strong advocate for equality. Even in trying times she was always gracious. And, she always embraced the opportunity to encourage young people, especially young women.
I hope that those who are charged with recording our history and her family, who have the treasure of her writings, help our children discover her roots by recording the accomplishments and ideals of this quiet unsung heroine.
May she rest in peace.
Sincerely,
Allyson Gibson QC
Attorney- General and Minister of Legal Affairs