38-year-old Rolando Leroy Smith is latest homicide victim…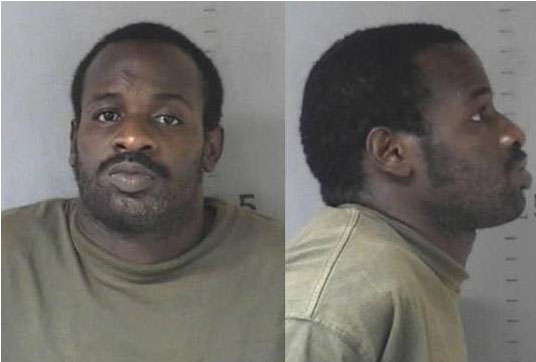 Nassau, Bahamas – Police are investigating a shooting incident that occurred on Tuesday 2nd September 2014 that has left a man detained in hospital and another man dead.
According to reports, around 12:30am, a group of men were sitting on a wall in front of a home located on Ethel Street, Montel Heights, when the occupants of grey Honda vehicle, pulled up and fired several shots before speeding off. A man who was shot multiple times was transported to hospital where he is detained in serious condition.
Shortly before 8:00am this morning, police found the lifeless body of another man shot during this incident in front of a building on Ethel Street.
The victim has been identified as 38 – year old Rolando Leroy Smith of Bel Air Estates.
Police are actively investigating this incident.
IDENTIFY SUSPECT SHOT AND KILLED DURING ATTEMPTED ARMED ROBBERY
Nassau, Bahamas – The man who was shot and killed by a store owner during an attempted armed robbery on Lincoln Boulevard on Monday 1st September 2014, has been identified as 23 year old Enego Prescott Louis of Yellow Elder Gardens.
POLICE SEEK PUBLIC'S HELP IN SOLVING ARMED ROBBERY
Police are seeking the public's assistance in solving an armed robbery that occurred on Tuesday 2nd August 2014. According to reports, shortly before 11:00am, a was entering a local bank located on Wulff Road to make a deposit, when two armed men robbed her of an undisclosed amount of cash before speeding off in a silver four (4) door Sedan vehicle.Investigations are ongoing.
MURDER SUSPECT TO BE ARRAIGNED IN COURT TODAY
An adult male will appear in court at 12:00noon on Wednesday 3rd September 2014, for the murder of Marcus Miller that occurred on 6th January 2014 at Carmichael Road. POLICE are appealing to anyone with information regarding this incident, no matter how small or insignificant (the tip) may seem, to anonymously call Police at 919 or CRIME STOPPERS at 328-TIPS (8477) (New Providence) or 1-242-300-8476 (Family Islands).