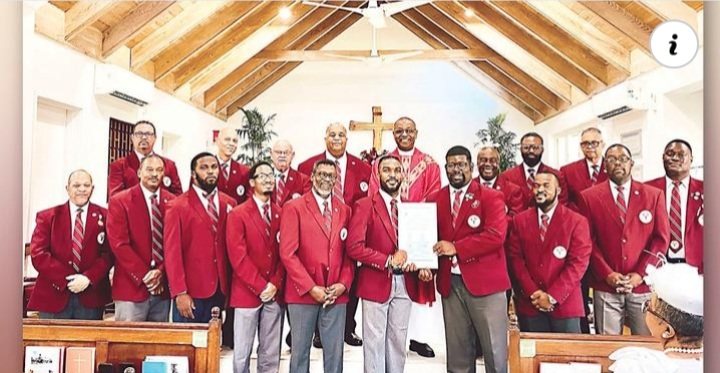 With the charter of the Anglican Church Men (ACM) branch (ACM) of The Anglican Church of St. Christopher, The Martyr, ACM Council President Gevon Moss said the diocese sees possibilities for mentorship, fellowship and networking that will aid in the growth and development of the parish and the Lyford Cay community where the church is established.
The ACM received its official charter from Moss during the church's patronal festival on Sunday, July 30.
Moss made the presentation to Diocesan Bishop Laish Boyd, rector at St. Christopher.
"We are ecstatic and grateful that we will now have the ministry of the Anglican Church Men operating in the community of Lyford Cay. It has been a work in progress for many years," said Moss. "We welcome the 20 new members including Prime Minister Philip Davis."