Cabinet Minister must resign for getting involved directly in a police investigation!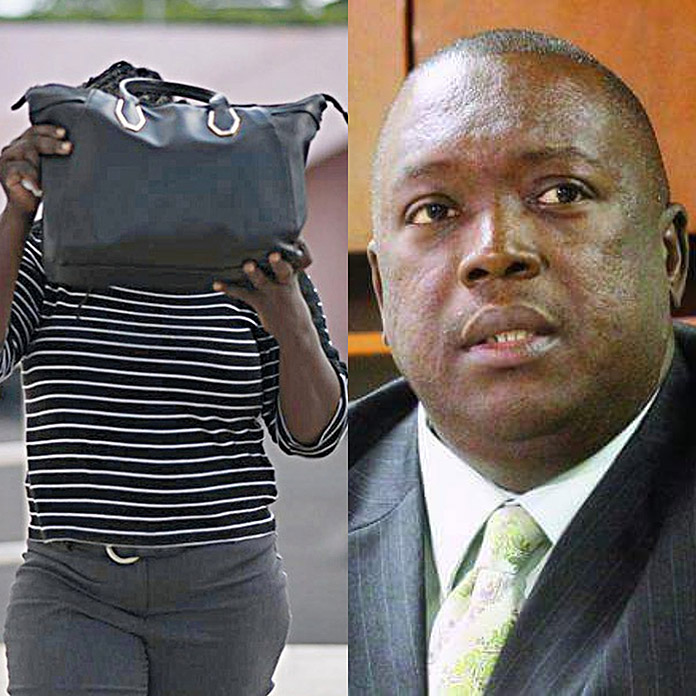 Nassau – There was no activity in the courts on Friday with the alleged bribery case involving the former PHA Chairman Frank Smith and contractor Barbara "bag full a money" Hanna.
ACP Paul Rolle was expected to take the stand. However, Rolle, who heads up the Anti-Corruption Unit, failed to show up to court. Someone say he showed up late. But, oh , well, the court had adjourned already. This reminds us of the story of the boy chasing ambulances. Not to find out what was happening inside the ambulance, but to flee from the scene of the crime.
Now this is getting very interesting because Prime Minister Hubert Minnis boldly made the claim that he is FIGHTING CORRUPTION! But here we are, learning in a classic example that a sitting Cabinet Minister initiated a meeting with Rolle who then contacted Ms Hanna, the complainant in this matter. If true, according to a statement now before the court, this would spell out interference of the worst kind and a serious breech of the separation of powers.
Why was a Cabinet Minister having conversations with the virtual complainant? A complainant whose testimony is now being deemed not credible, especially after she beganrepeatedly using the line, "I DON'T RECALL". So much so, that she cannot recall the name of her own husband…..Have Mercy!
These developments regarding a Cabinet Minister's interference with a police investigation bring to mind the press calls for the resignation of former Minister for Local Government, V. Alfred Gray, who had contacted a judge in his local constituency after someone in that case was both the victim and prosecutor in an assault incident. We wonder if the press of the Bahamas make the same demands now that the shoe is on the other foot?
If the statement entered into by ACP Rolle is indeed true, it must mean that the Cabinet Minister must resign! And he must resign without delay! He should carry his [you know what we want say] before the real crime is revealed.
Because, if the truth be told in this case with Barbara "bag full a money" Hanna [Who collects more than $155,000 per month from the PHA], if she admitted to having been a participant in a BRIBE when you got less than a quarter of her present contract – WHO IS SHE PAYING NOW IN A CONTRACT THAT HAS BALLOONED TO MORE THAN THREE TIMES THAT VALUE. Her testimony in this case cannot be deemed "CREDIBLE"! She is conflicted and we would go as far as saying she has been induced, has colluded with the powers that be! And she has been "CORRUPTED" by the Minnis Administration! We have no better way of saying it!
– Why would a Cabinet Minister be interfering in a police investigation?
– Why would he be having discussions with a virtual complainant?
– And what might be his role in making sure that
Barbara Hanna's company, Magic Touch, be awarded a $1.8 million contract to clean the Princess Margaret Hospital?
Something stinks and it isn't Cheese!
We report yinner decide!