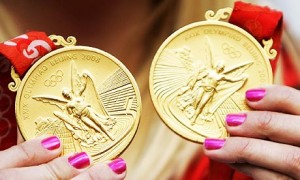 Nassau, Bahamas — Bahamas Press is crying damnable shame to the Elite Athletes now on the Bahamas Olympic team headed to London, who we are convinced have slipped from GOLD STANDARD to dust in talent.
Over the weekend a number of elite athletes refused to qualify at the National. It is a requirement of all countries that their best Olympians participate in the grand event, but for some suspicious reason, a number of A CLASS world track members submitted medical excuses to bypass the weekend event.
This is criminal and is not the standard of the Olympic Committee.
Athletes are to prove fitness! And therefore to qualify at the weekend event is necessary. In short, if you gat drugs in your system, or if you are pregnant, you are not fit for competition PERIOD!
Therefore, to circumvent the system and bypass protocols for the review, some athletes now being placed on the Bahamas Olympic Team ducked out of the National event but this summer will head to London for the joy ride.
Well BP is on the case and we will not accept that crap! We now officially warn the Bahamas Olympic Association to ban every athlete who failed to compete over the weekend from participation in Team Bahamas! Bahamians will not be paying for no dead horse and joy riders.
We call on the committee to be careful in their decision as we are prepared to send comments about our concerns to the OLYMPIC BODY gathered in London in order to stop and or disqualify the entire team.
How in the hell could you compete in London but refuse to show fitness here in the Bahamas?
A word to the wise is sufficient!
And to that male athlete who is aghast at our question whether some athletes are on drugs, we say to him: "NO, we don't think you are on drugs. We believe you are pregnant!"
We report yinner decide!